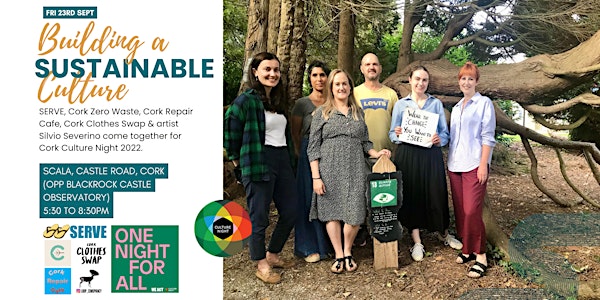 Culture Night SDG trail, Art Exhibition, Clothes Swap & Repair Cafe
Culture Night experience in this beautiful place - Sustainable Development Goals trail, exhibition, clothes/plant/art swaps & a repair cafe.
When and where
Location
Scala Retreat and Conference Centre Castle Road Cork Ireland
About this event
Cork based charity SERVE, in collaboration with Cork Repair Cafe, Cork Clothes Swap, Cork Zero Waste, and artist Silvio Severino, invite you to join our Cork Culture Night event in Scala Retreat and Conference Centre, Blackrock (opposite Blackrock Castle Observatory).
1. Begin your Culture Night experience by walking the thought provocative and interactive Sustainable Development Goals (SDG) trail, which reminds us that we live in a global community with a rich cultural heritage. Taste snacks served from different countries where SERVE works and a photo exhibition to bridge the people of Cork with few of the communities of the vast Global South.
2. Marvel at Brazilian Artist, Silvio Severino's Art Exhibition and create your own collage from unused print material.
3. Stop by the Cork Repair Cafe table and get any household items and bicycle mended or learn how you can repair things yourself.
4. Meet Cork Zero Waste members to find out how you can reduce, reuse and recycle more with an opportunity to swap plants, artwork and clothes on the night!
5. Be inspired to fight fast fashion with Cork Clothes Swap by renewing or replacing something from your own wardrobe on the night too.
A great family-friendly evening to discover other cultures and an opportunity to get back to our roots which encourages a sustainable culture.
More details about each activity below! We hope to see you there!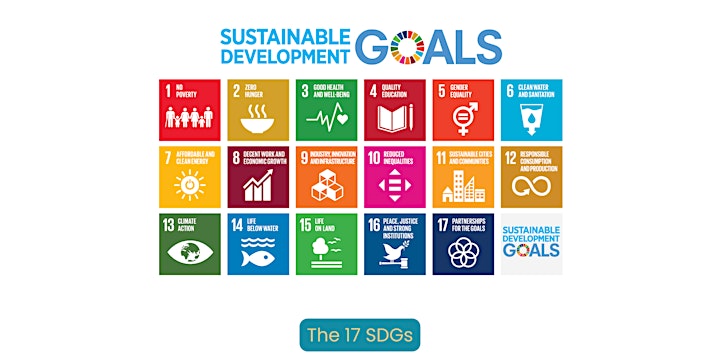 What are Sustainable Development Goals (SDG) or Global Goals?
The 2030 Agenda for Sustainable Development, adopted by all United Nations Member States in 2015, provides a shared blueprint for peace and prosperity for people and the planet, now and into the future.
At its heart are the 17 Sustainable Development Goals (SDGs), which are an urgent call for action by all countries - developed and developing - in a global partnership. They recognize that ending poverty and other deprivations must go hand-in-hand with strategies that improve health and education, reduce inequality, and spur economic growth – all while tackling climate change and working to preserve our oceans and forests. Read the 17 Goals.
Source: https://sdgs.un.org/goals
About SERVE @ Scala, Castle Rd, Blackrock (located opposite Blackrock Castle Observatory):
SERVE is an Irish charity that began in 2003. SERVE helps provide equal opportunities for communities living in poverty across the globe. SERVE work with partners in Africa, Asia and South America. SERVE works towards the strategic goal of reducing vulnerability and improving livelihood security with a specific interest in increasing access to Technical and Vocational Education Training (TVET) for young people.
On Culture Night, you are invited to walk the SDG trail in Scala and visit our photo exhibition that bridges Cork to the communities we work in. There will also be snacks from around the world that will be prepared on site.
Important links of SERVE: https://linktr.ee/serveinsolidarity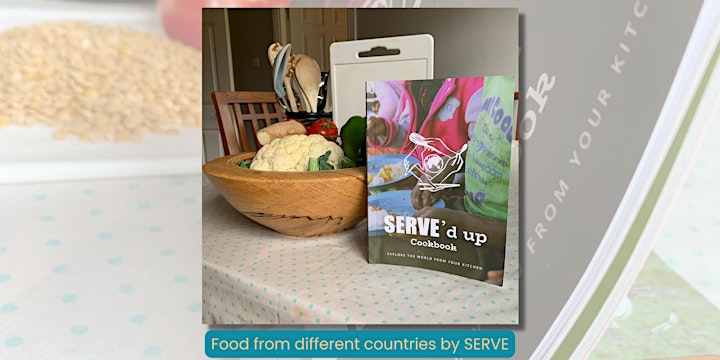 About Cork Clothes Swap:
Cork Clothes Swap (CCS) is a voluntary group that was set up in the summer of 2021. CCS host monthly clothes swaps with a repair café to provide a sustainable, alternative to the fast fashion market. The goal is to create positive, local solutions for the community. CCS are motivated by the growing interest in swapping clothes as a means to connect with like-minded people. Everyone is also getting creative with their wardrobe without adding to the ever-growing pile of textile waste that is polluting our planet.
On Culture Night, please feel free to bring a long a pre-loved item or two to swap. CCS will also have a clothes repair demo.
Important links of Cork Clothes Swap: https://linktr.ee/Cork_Clothes_Swap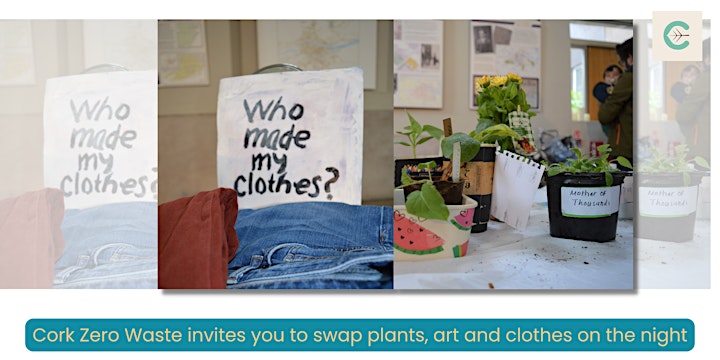 About Cork Zero Waste:
Founded in 2019, Cork Zero Waste is a group of volunteers helping to make Cork a more sustainable and zero waste city through events and information sharing.
We've organised clothes and plant swaps, zero waste walking tours and sustainable Christmas markets. Through our various social media accounts and website (corkzerowaste.ie) we share information, tips and ideas about living zero waste in everyday life as well as other ways to combat and act on climate change.
On Culture Night we'll be hosting a plant and art swap, and a clothes swap with Cork Clothes Swap. By swapping items, we are prolonging their lifespan, preventing them from going to landfill and ensuring that further resources aren't used to make new items. We want to get people into the habit of reusing, repairing and upcycling and out of the throwaway culture mindset.
Important links of Cork Zero Waste: https://linktr.ee/corkzerowaste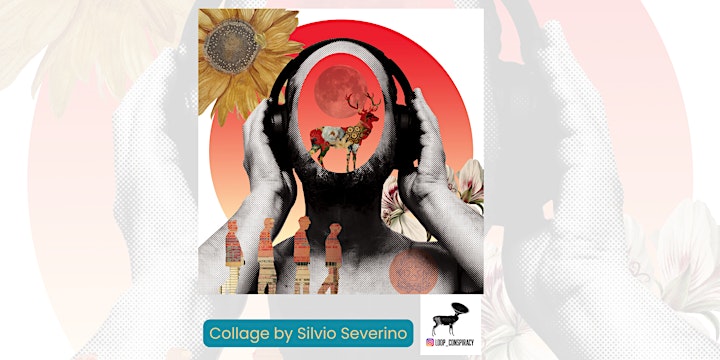 About Silvio Severino:
Silvio Severino is a multimedia and collage artist based in Cork City. Silvio creates analogue collages using photographs, old books, magazines, and other printed media. In other words, he creates unique art pieces from unwanted and discarded print materials.
On Culture Night, you will enjoy his art and also work with Silvio. Bring along your own discarded print media to create a unique collage.
Follow his work on Instagram @loop_conspiracy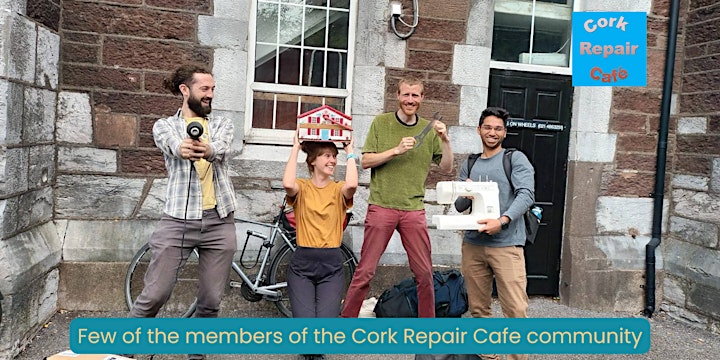 About Cork Repair Café :
Cork Repair Café began in 2020. The monthly cafes encourage everyone to embrace hands on repairing of everyday items such as clothing, furniture, bicycles, etc … that we might otherwise throw away.
On Culture Night, the Cork Repair Café will offer you the opportunity to come together and share skills and /or help each other repair or repurpose everyday items. You can come with something that needs repair, and there will be people there with ideas and skills to help & teach you how to repair it. And if you don't have anything that needs repair, you can come in to lend a hand or learn more about repair culture over a warm cuppa.
Follow them on Instagram @corkrepaircafe