This seminar will showcase a range of innovative curricular wellbeing initiatives in UCC and MTU
About this event
*Please note: This session will be recorded*
Presented by
Dr. Eithne Hunt (Department of Occupational Science and Occupational Therapy, UCC)
Professor Jim O'Mahony (Department of Biological Sciences & Teaching and Learning Unit, MTU)
Keynote Speaker
Lead author of the UK University Mental Health Charter, the Wellbeing Thesis, and the Education for Mental Health Toolkit; Clinical Lead for Student Minds and Student Space; author of the book Be Well, Learn Well (Macmillan Study Skills, 2020)
Seminar Description
This seminar will showcase a range of innovative curricular wellbeing initiatives in UCC and MTU and will also provide a forum for discussing such initiatives in line with the National Forum's USI "Embedding Wellbeing in the Curriculum" report.
In addition, Gareth Hughes from the University of Derby who has authored the book "Be well learn well" will share his insights on the topic as keynote speaker.
The seminar is timely given the growing concern for the increased levels of student mental ill health and low wellbeing. As educators, we have the means to ensure that curricula are well designed, and enabled to support the needs of students.
Attendees will learn from experienced practitioners who have successfully altered their respective curricula and what effect it has had on students.
The overall goal of this seminar is to ensure that the sharing of resources and information between HEIs will lead to increased knowledge of curricular approaches to student wellbeing and in turn lead to improved mental health promotion and prevention across higher education in Ireland.
This event will be recorded graphically by Maia Thomas.
Keynote Speaker Biography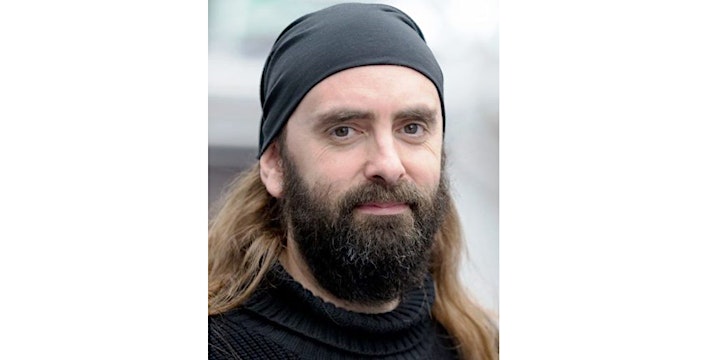 Gareth Hughes is a psychotherapist, researcher and nationally recognised expert on university mental health and wellbeing. He was the lead author of the University Mental Health Charter, which is a national programme to support institutions to achieve a whole-university approach to mental health and wellbeing.
He is also the lead author of The Wellbeing Thesis, an online resource for PGR students and am Clinical Lead for Student Minds and Student Space.
Gareth is currently leading a nationally funded project hosted by Advance HE to produce guidance, for academics, on developing curriculum that supports wellbeing and learning.
His book, Be Well, Learn Well was published in September by Macmillan.
Published research interests include the relationship between learning and wellbeing, student transition into university, the role of academics in relation to student mental health, creativity and wellbeing and the role of Student Services within universities. Gareth is a Principal Fellow of the HEA and a senior tutor for the Human Givens College.