CXPA Ireland – Let's celebrate 'CX Day' in Trinity Business School
Description
'CX Day' is a global celebration of great Customer Experience and the Professionals who make it happen.
To mark this special occasion CXPA Ireland is hosting this event in Trinity Business School at their new state-of-the-art campus building in Dublin, at 8 am on Tuesday 1st October and we have two fantastic speakers for you.
Nick Irons of the UK retail giant John Lewis & Partners, who will illustrate how mistakes commonly made in business and customer experience design could be highly damaging to our careers or business success.
Radu Dimitriu, Associate Professor of Marketing, Trinity Business School, will share research and insights on how psychology affects our customer experience.
Please, join us in celebrating CX Day 2019!
More about CX Day speakers:
Nick Irons, John Lewis & Partners
Avoiding the Heuristic Traps of Innovation and Customer Experience
"In the snow-capped mountains, the consequences of falling into what are known as heuristic traps can be fatal. In this talk, I'm going to use the principle of heuristic traps in skiing and mountaineering to illustrate some of the mistakes that are commonly made in business and customer experience design, and demonstrate how, whilst rarely fatal, they might be highly damaging to our careers or business success."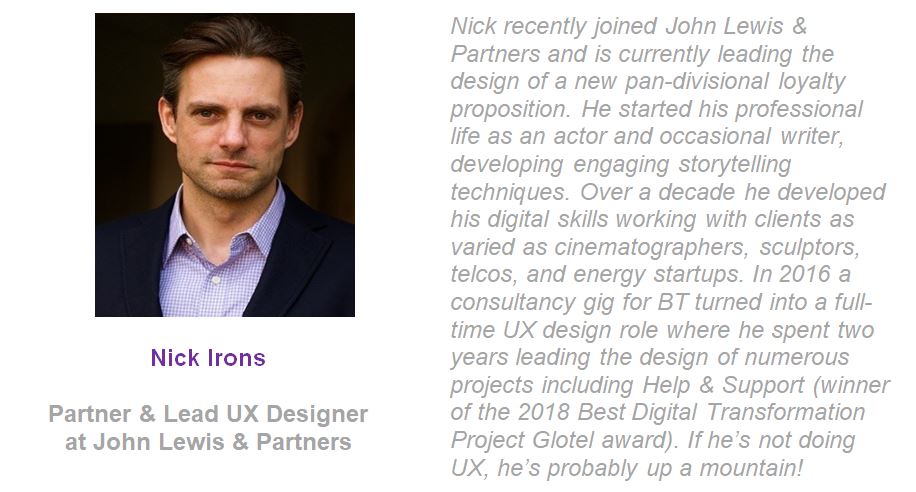 Radu Dimitriu, Trinity Business School
How our psychology affects our customer experience
"Humans are complex beings and organisations need to understand 'how we do the things we do' in order to anticipate and respond to customers' needs. In this presentation I will explore how our psychological make-up influences our experience of products and services and how user experience and context affect our psychological predispositions and perceptions."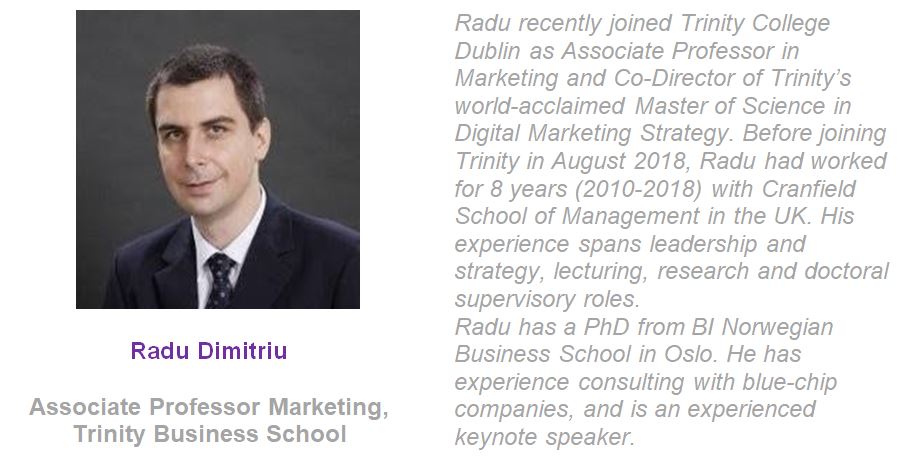 VENUE DETAILS: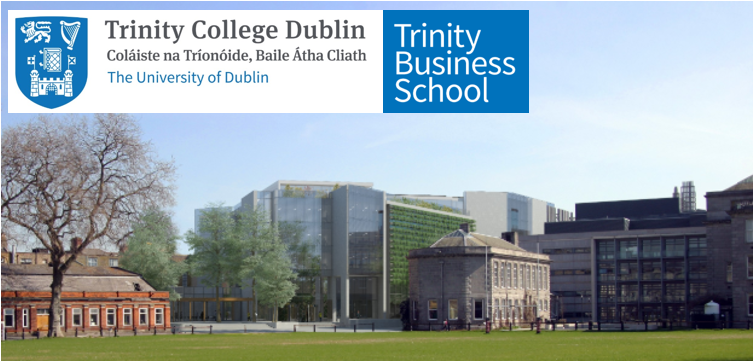 We will be kindly hosted by Trinity Business School in their new state-of-the-art building, located in one of the great homes of learning.
Trinity College Dublin, The University of Dublin
College Green,
Dublin 2, D02 XR15
Registration, coffee and networking from 8:00 am.
The event starts at 8:30 am and concludes by 10:00 am.
Spaces in Trinity Business School are strictly limited. We expect have high demand for this event, so we ask you to please release your place if you no longer need it, thank you.
Directions:
Trinity Business School is located on campus between the Science Gallery Dublin and the rugby pitch, outlined in the map attached. There are two entrances, one located on 41 Pearse Street and one on campus which is at the north-east corner of the rugby pitch.
The school is a five minute walk from Pearse Street DART station and is also accessible with buses 7b, 7d, 25x, 32x, 37, 39, 39a, 39a, 41x, 66x, 67x, 70, 84x, 116, 118, 145, and 700 which all stop directly outside the school entrance on Pearse Street.
By bike, there is a Dublin Bike stand on Pearse Street outside the Science Gallery which is beside the entrance to Trinity Business School. There is also bike parking inside on campus.
We are looking forward to seeing you there!

CXPA IRELAND CONTACT DETAILS:
Please join our CXPA Ireland LinkedIn Group at https://www.linkedin.com/groups/8517795
Please join our CXPA Ireland Mailing List to be notified about future events and news at http://eepurl.com/dpSlR5
Email us at cxpaireland@gmail.com
@CXPAIreland
#CXPAIRELAND
#CXDAY2019
Website www.cxpa.org