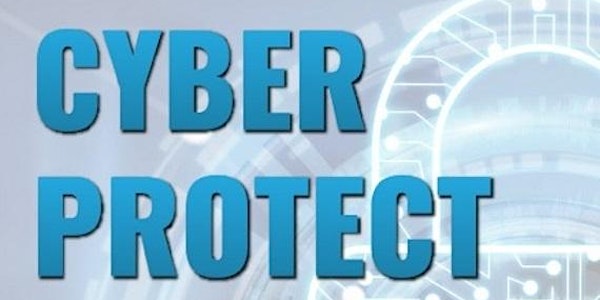 When and where
Location
Midlands Park Hotel Jessop Street R32 KV20 Portlaoise Ireland
Description
Practical Cyber Protection Tips - An information evening for small business owners / managers.
IT security awareness is an essential part of your companies overall protection. There has been exponential growth in cyber security threats which can cause massive interruption to your business along with enormous financial, reputation and legal damage.
Learn how to protect your business from Cyber Threats, Cyber Extortion and Digital Loss.
What you will learn:
- Get an overview of the current digital risk landscape
- The minimum hardware & software requirements to adequately protect your small business.
- How to create human firewalls
- Questions to ask your IT partners
- How to handle a data breach
Note - The Event is free but Registration is mandatory.
Some topics covered:
- Social Engineering
- CEO Fraud, Invoice Scams,Targeted scam emails
- Phishing
- Ransomware
- Passwords and Authentication
- Backup, Restore, Disaster Recovery & Business continuity
- Hacking
- Security Awareness Training
- Cloud Vulnerabilities
- Patch Management
- Mobile Security Threats / BYOD (Bring your own device)
- Hardware & Software hardening
Speakers:
- Dave Devery - NetSupport
Dave runs NetSupport, an IT Services company, who provide network support and security services to Irish businesses. Dave focuses on designing, building, and maintaining secure and resilient network infrastructures. Having witnessed the rise of digital loss and extortion occurring to small Irish businesses the idea of the "Cyber Protect" event was born from Dave's passion to spread the message about the importance of digital protection.
- Liam Lynch - L2 Cyber Security Solutions
Liam has 30 years of experience in the technology sector (with Aon Corporation, PaySys and EDS Ireland) and is highly skilled in IT Security and Data Protection. He founded L2 Cyber Security Solutions in 2016 to provide essential Cyber Security Awareness training and GDPR training/consulting to small and medium businesses. This training is delivered in an easy to understand, simple manner in plain English, with no jargon or technical terms used. Liam lives to the maxim #SecuritySimplified. He has also been a member of the ENISA (EU Agency for Network and Information Security) Advisory Group (AG) since November 2017.