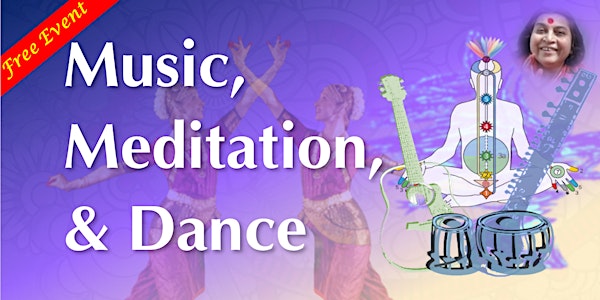 Dance, Music & Meditation
Music, Meditation & dance Tour 2022
When and where
Location
Maldron Hotel Sandy Road H91 ET6N Galway Ireland
About this event
We are very excited to welcome you to the Music, Meditation, and Dance Tour of Ireland this July.
We'll be visiting different cities and towns to bring you melodious unconventional musical instruments, songs, and classical Indian dance performances. The sessions will help you relax and include guided meditation to help you connect with your subtle energy.
About Sahaja Yoga
Sahaja Yoga Meditation is a simple and natural way of meditation, working on the body's subtle system to bring balance and a greater sense of wellbeing to our lives. It can also help to relieve stress and improve health.
Sahaja Yoga meditation classes are always free of charge, all over the world and you will be never be charged to learn any of the meditation techniques as you progress through the classes at any level.
For more details about meditation and regular (free) classes, visit our website: www.FreeMeditation.ie
About the event
The purpose of the event is to try the meditation technique of Sahaja Yoga: a spontaneous yoga that let everyone be able to meditate with simplicity - summarizing it as a thoughtless state - totally free of charge.
This is a free event featuring live music, dance and a guided session on how to meditate. Neither a special dress nor mat is required.