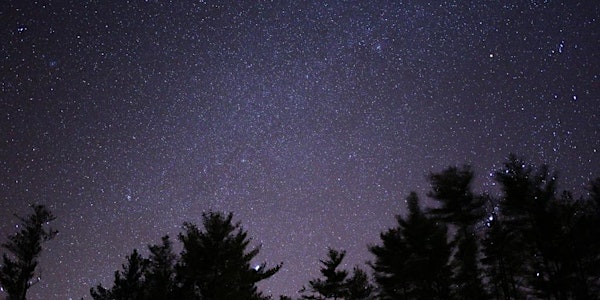 Dark Skies in Cavan Burren Park (with Irish Astronomical Association)
Experience the dark skies and the abundance of stars and planets (including Jupiter and Saturn) you can see with the naked eye.
When and where
Location
Cavan Burren Park Cavan Burren Blacklion Ireland
About this event
Welcome to the Dark Side!
Saturday 22 October 7:30pm – 9:30pm (possibility of rescheduling to Sunday 23 October depending on weather and cloud cover)
Come and see the glorious sights of the night sky at one of the darkest sky sites in Ireland.
Join well-known amateur astronomer Terry Moseley, of the Irish Astronomical Association on another Dark Sky Safari in the pristine dark skies of Cavan Burren Park.
Well away from any artificial 'light pollution', see and learn about the best-known constellations, such as Orion the Mighty Hunter, Taurus the Bull, Gemini the Twins, and Ursa Major the Great Bear, containing the well-known Plough, and how to find the North Star. See our own galaxy, the glorious Milky Way, and some of its most fascinating highlights, such as the beautiful star cluster, the Pleiades or Seven Sisters; the Orion Nebula, where stars and planets are being born as we watch; the Red Supergiant Betelgeuse which is bigger that the orbit of the Earth round the Sun and which will one day end its life in a stupendous supernova explosion and beautiful double stars. Looking beyond the realms of the Milky Way, spot the giant Andromeda Galaxy, containing about 300 thousand million stars, and which is 2.5 million light years away - the most distant thing you can see with just your own eyes.
Bring binoculars if you have or borrow a pair, although some pairs will also be provided for use. We will also have a telescope if conditions are suitable, but the main theme of the event will be to learn and enjoy what you can see with just your own eyes.
We want to avoid artificial light as much as possible, so please - NO white light torches or headlamps, particularly not LED ones! But do bring a red torch, such as for a bicycle rear light, to see your way around; red light is OK, it doesn't affect your night vision. Please arrive on time - if you come late, your car headlights will ruin the view for everyone for the next 20 minutes!
Please wear sturdy footwear and warm waterproof clothing.
If you notice you or anyone in your group experiencing any potential Covid-19 symptoms, then please do not attend events.
Refund policy
Contact the organizer to request a refund.
Eventbrite's fee is nonrefundable.