Description
A Days hands on experience with Machine Learning and the Cortana Intelligence Suite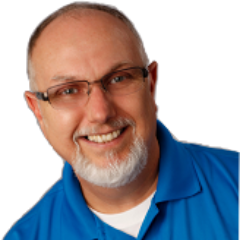 Buck Woody (blog | twitter) works on the Microsoft Machine Learning and Data Science Team, using data and technology to solve business and science problems. With over thirty years of professional and practical experience in computer technology, he is also a popular speaker at many conferences around the world; the author of over 650 articles and seven books on database and Machine Learning technologies, teaches Database courses and sits on the Data Science Board at the University of Washington, and specializes in data analysis techniques.
"Data Science" is a rather all-encompassing term, involving everything from analytics to big data, statistics, and programming. Using a variety of skills and tools, the Data Scientist needs to tie together many disparate components to perform the job. Microsoft has introduced a suite of tools called Cortana Analytics and a comprehensive process to tackle any Data Science project in a simplified, consistent, collaborative manner.
Buck Woody from the Machine Learning and Data Science team at Microsoft will teach you the suite, and you'll work through a practical application of the tools and process to solve a real-world problem.
At the end of this workshop, you'll be able to:
Understand the Cortana Intelligence Suite and when and where to use each component

Apply the Cortana Analytics Process (CAP) to a given solution

Understand and use the Cortana Intelligence environment to create collaborative projects, experiments and publish solutions

Get input data from on-premises, online, and cloud-based sources

Clean, transform, normalized and quantize your data

Build, score and evaluate a Predictive Model

Build and evaluate a categorical model

Publish and stage the predictive model as an Azure-based Service

Consume the model using Power BI and Cortana
Requirements

:
You'll need a laptop with connectivity to the Internet

An Azure Account (MSDN is acceptable) capable of running multiple components such as HDInsight and Storage

Optionally: Microsoft Excel (if you wish to consume the model in Excel)