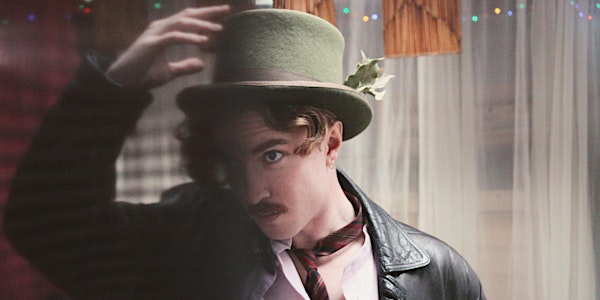 David Keenan - The Crude Tour 23'
If you write David Keenan's story down and read it back to yourself it feels almost too good to be true.
Date and time
Mon, 8 May 2023 20:00 - 22:00 IST
Location
Royal Spa Hotel & Cafe Main Street Lisdoonvarna Ireland
Refund Policy
Contact the organiser to request a refund.
About this event
David Keenan's musical output shows no signs of fatigue as he expands on his latest album Crude (November 22) with the new "CRUDE BOYO EP"- due to be released on the 13th of March via Barrack Street Records with debut single "Aldente Pasta" coming out on February 17th.
Crude saw Keenan move on from his critically acclaimed first two albums "A Beginner's Guide to Bravery" *(20) & "WHAT THEN?" (21) achieving a rawer and more unfiltered sound.
"CRUDE BOYO" is an expansion on it's predecessor's lyrical and musical spontaneity.
Joined this time by jazz drums, double bass, mangled electric and saxophone it is another step forward in the body of work of one of Ireland's most fascinating and credible young artists.
The five track EP showcases four brand new songs with a new live band as well as the first studio recording of "El Paso" - a song written at 14 which later became a viral hit when a video of the then 20 year old David singing the song in a local taxi was uploaded online by the driver.
"I never recorded El Paso properly after that, rarely played it live because I was slightly scarred by the going viral thing" he says.
"I've come full circle now though, I'm deeply proud of that younger version of me & the kid who wrote the song, I'm constantly getting clips sent to me by people all over the world singing El Paso in clubs and bars, it's become a universal hometown song & I'm ready to sing it and embody it myself again now with gusto".
David is back on the road in '23 for his CRUDE TOUR with European and Irish dates already announced & more to be added.
See davidkeenan.com for further information.
The "CRUDE BOYO EP" is available via barrackstreetrecords@bandcamp.com,
Spotify & Apple Music from March 13th with debut single "Aldente Pasta" released on February 17th.
About the organiser
Anam Music is bringing music to music listeners by musicians who would go to the gig themselves.