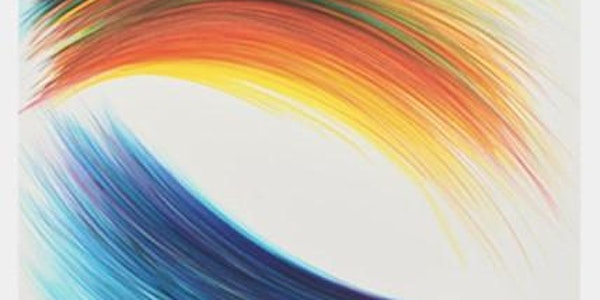 Dawn Painting Workshop at Lough Hyne with Lisa Blas
Artist Lisa Blas will lead a dawn painting workshop at Lough Hyne, followed by tea and discussion at Uillinn
When and where
Location
Lough Hyne Car Park Lough Hyne Skibbereen Ireland
About this event
Uillinn: West Cork Arts Centre artist in residence Lisa Blas presents Meet me at the dawn | Bualadh liom ag breacadh an lae, a painting workshop for Skibbereen Arts Festival.
Discover the three gradations of dawn, measured by the sun's degree below the observer's horizon. Using watercolor, pencils and paper, we will visually record the early morning light, where sky meets water. Techniques of en plein air painting will be explored amid the expansive views and sounds of the area.
Afterwards we will return to Uillinn for tea, install our paintings on the walls and photograph them. I will distribute a selection of writings on nature, for reading and sharing in situ. We will discuss our work and write short descriptions of our experience of the dawn. Using fragments of language and visual documentation of the paintings, we will create a digital chapbook (to be printed at a later date), an autoportrait of time and place, individual and communal.
Meeting point: Car park adjacent to the north pier/slip, Lough Hyne at sunrise 5:00 am
Materials: Watercolour palettes, brushes and A3 paper will be provided (feel free to bring your preferred paints, if working with other materials).
Required: Please bring a board to attach paper, water bottle, plastic cup and paper towels to work on site.
Free event, booking essential
"The sigh of all the seas breaking in measure round the isles soothed them; the night wrapped them; nothing broke their sleep, until, the birds beginning and the dawn weaving their thin voices into its whiteness". Virginia Woolf
Since March 2020, amidst the shelter-in-place mandate due to the global pandemic, I have concentrated my artistic interest in the concept of the oculus, a portal of light connecting interior space to the outer environment. The shape emerged for me upon creating Dawn Studio, an ongoing daily painting practice I commence at sunrise everyday. In these early morning hours, I begin by looking out the windows at the changing light and color over the western horizon and Hudson river: a meeting of sky and water that dramatically shifts through the seasons and weather. These repetitive views create afterimages – residues of the morning light that remain in the eye and mind, informing the paintings I make.
Lisa Blas is a visual artist of Guamanian descent, working in painting and photography. Based in New York, she is the creator of Monday's Image, an RSS feed that pairs the front pages of newspapers with works of art from museum collections. Blas has taught in art departments across Europe and the US, and currently teaches at The New York Academy of Art. Instagram: @lisablas_studio
Image above: Lisa Blas, 03 | 15 | 21, 6:18 am (detail), watercolor, metallic ink, dye-based ink and gouache on watercolor paper, 30 x 30 cm, 2021