Sales Have Ended
Registrations are closed
Thank you for registering. We look forward to seeing you at the Hackathon event in just a few weeks time!
Sales Have Ended
Registrations are closed
Thank you for registering. We look forward to seeing you at the Hackathon event in just a few weeks time!
Description
---


DCU & Intel STEAM Challenge:
To create artistic and creative experience-based products or outcomes that will enhance the lives of "or simply inspire" DCU Students through the combination of Intel technology, musical, visual, fashion, performance or experiential expression!
---


DCU & Intel STEAM Challenge Hackathon Weekend is a 54-hour event that brings together DCU student innovators, entrepreneurs, creatives and developers, as experts from all domains, to do amazing things.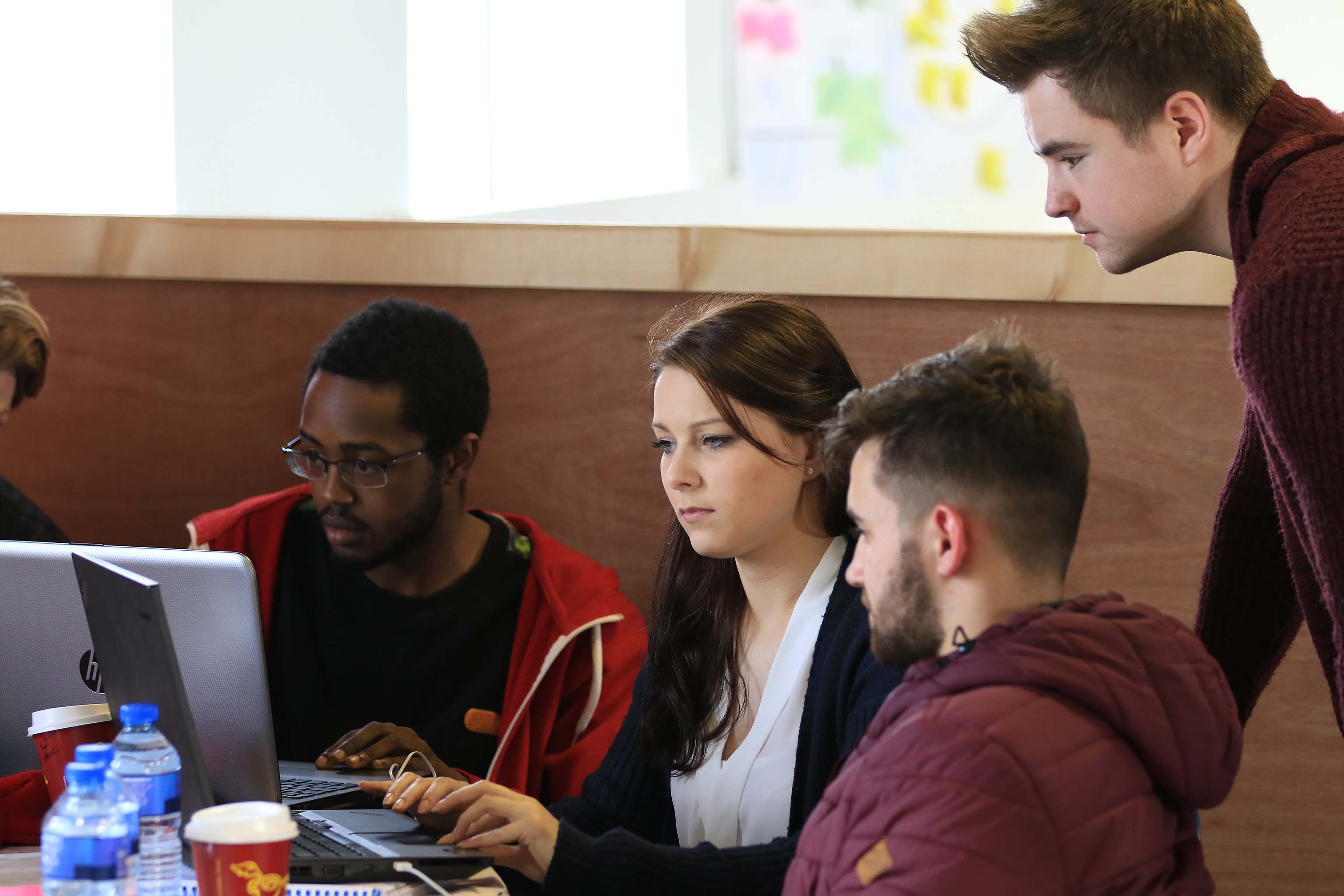 The DCU & Intel STEAM Challenge Hackathon Weekend is an exciting opportunity to learn new skills, meet new people, build innovative solutions and have lots of fun!
All are welcome to pitch their startup idea and receive feedback from their student peers.

Teams form around the top ideas voted by the group and embark on a three-day frenzy of business model creation, designing, and market validation and building solutions.

The weekend culminates with team presentations to local entrepreneurial leaders with another opportunity for critical feedback!
If you want to be part of a team working in a fun environment and learn what it takes to go from a great idea to a startup, SIGN UP TODAY for DCU UStart & Intel STEAM Challenge Hackathon.
---
Who is STEAM CHALLENGE Hackathon Weekend for?
Creative & Artistic DCU students from Dance, Drama, Poetry, Music, etc

Aspiring & experienced DCU student entrepreneurs and visionaries

'Non-technical' DCU student talent (i.e. education, business & finance, media & communications science & health, humanities & social sciences etc.)

DCU student creatives and designers of all types

DCU student developers and other tech-related experts

DCU students looking to build new skills and enhance their CV

Mature DCU students and lifelong learners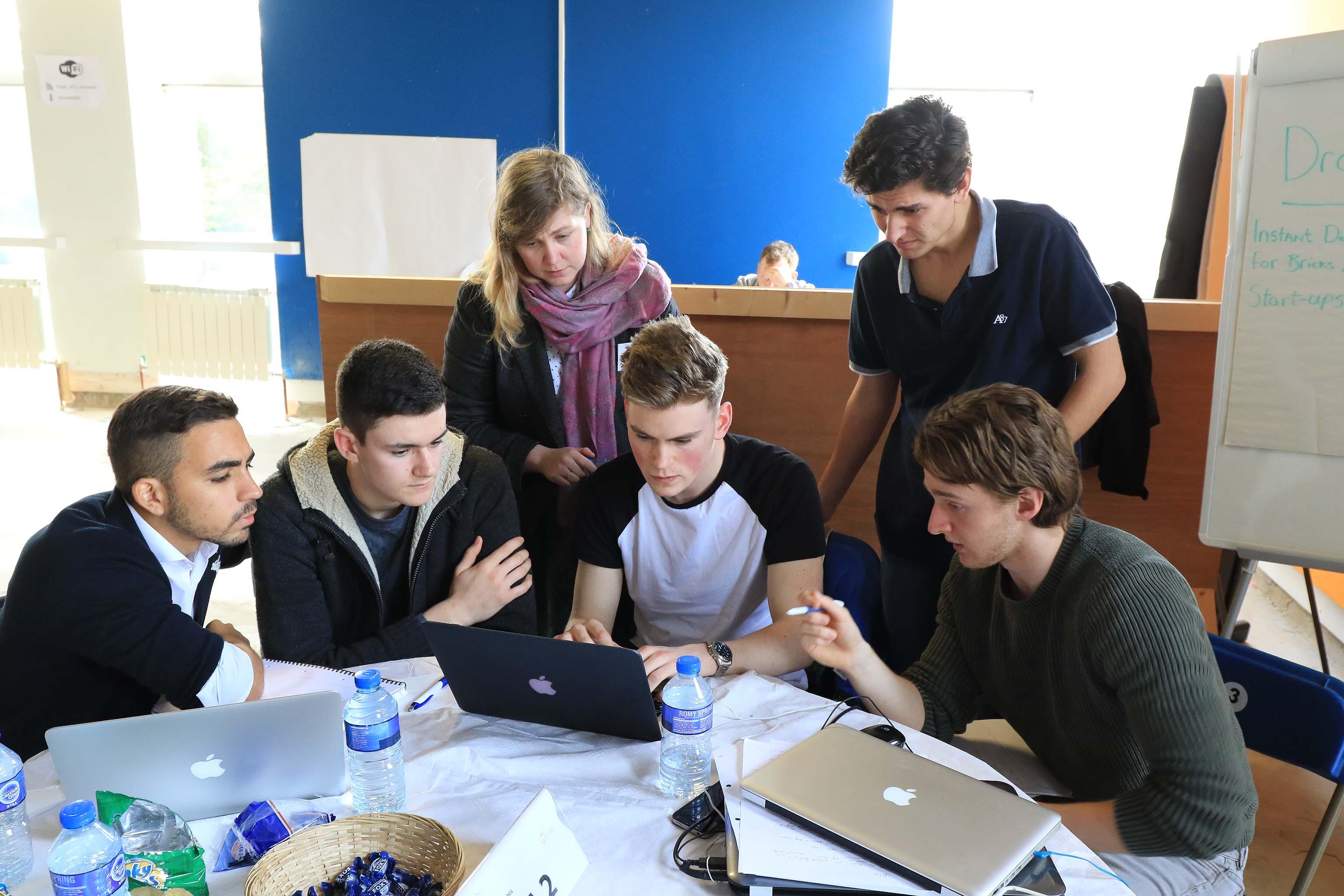 ---
What will you get from the STEAM CHALLENGE
Hackathon:
Get Inspired
Be influenced by the great ideas around you and learn what it takes to create a successful innovative solution in just 54 hours.
Expand Your Skillset
Opportunity to learn new skills and grow through problem-solving and building solutions for the real world experience. The weekend is supported by a group of expert mentors, coaches, and judges to turn your innovative idea into a success.
Grow Your Network
Join innovators, creatives, entrepreneurs and developers from all programmes of DCU, in this frenzy of innovation.
Build Something Real
Put your talents to work and build a real product, team, and brand for execution in the real world.
Have Fun!
The event is fully catered for and rooted in the entrepreneurial spirit of working hard and playing hard. Join us for an unforgettable weekend!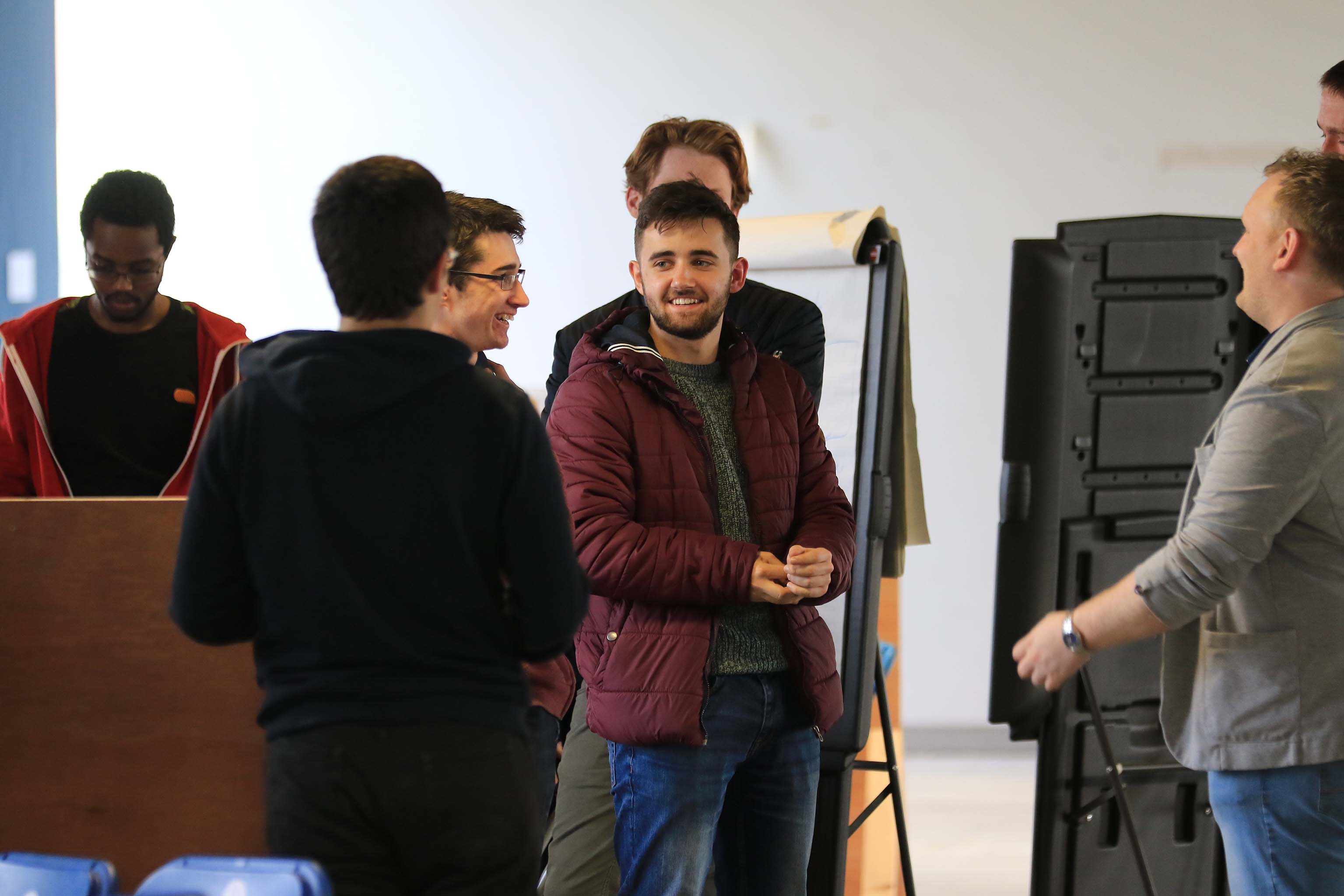 ---
DCU & Intel STEAM CHALLENGE Hackathon Weekend is the ultimate 3-day experience


Friday Evening: Pitch it
Pitch an idea, vote for your favorites, and form your team (or join someone else's).
Saturday: Build it
Put your talents to work and build a real product, team, and brand for execution in the real world or even for just enhancing your University experience.
Sunday: Win it
Put final touches on your presentation and present to the Judges.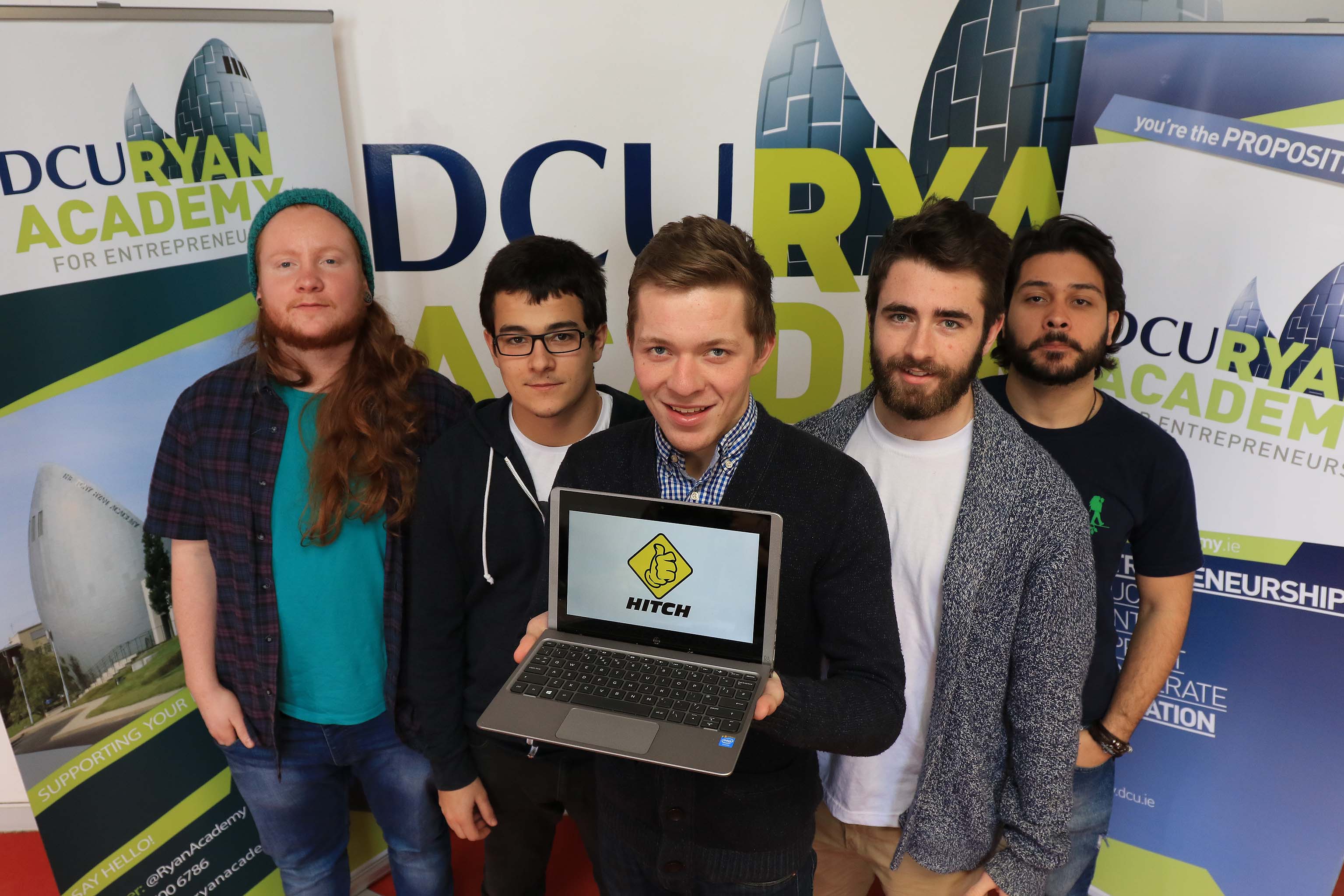 ---
About the 'STEAM' Challenge - Putting the 'A' into STEM Education
DCU & Intel STEAM Challenge Hackathon Weekend want DCU students to explore their artistic and creative sides in combination with "STEM" (Science – Technology – Engineering – Math) skillsets to generate new exciting and innovative experiences or products.
We want students to show us how the Arts can interact with technological creativity by blending music, visual arts, performance arts and fashion with enabling technology.
Students will explore these artistic themes in diverse teams to create Aesthetic Objects, Environments or Experiences that improve the lives others, underpinned by Intel Technology.
---

About Intel in Ireland
Ireland is Intel's centre of manufacturing excellence in Europe. Since 1989, Intel has invested $13.9 billion, turning 360 acres of the Collinstown Industrial Park into the most advanced industrial campus in Europe.
Over the past 27 years, Intel in Ireland has come to represent a diversity of activities across the spectrum of Intel business from advanced manufacturing to cutting-edge research and design. Today, Intel has 4,900 employees across Ireland.
The majority of the Intel workforce in Ireland are based at the Leixlip campus in County Kildare which is the location for Intel's hi-volume, advanced manufacturing facilities which is currently producing 14nm process technology on 300mm wafers. There are also a number of Intel employees located in Intel in Shannon which is a core European R&D site for Intel's Communications and Intelligent Systems businesses. Ireland is also home to a number of research, development and design activities and in September 2016 Intel announced the acquisition of Movidius, a Dublin company that is a world leader in Machine Vision Technology, providing visual intelligence to the next generation of connected devices.


---


Exploring STEAM
The world around is changing at an almost unbelievable pace. Computing, for example, is being transformed and embodied in our daily lives in ever changing ways bringing with it an explosion in data creation, storage and analytics. A simple example illustrates the point - it's estimated that by the year 2020 a single autonomous car will generate more internet traffic per day than the average family of 5 people would in an entire year.

As the complexity of this ever changing world increases, we will need to continually challenge ourselves to think in new and different ways. The problems we will be called upon to solve in the future will require a different kind of approach and will draw on skills and experience from multiple disciplines. The skills of the workforce of the future will depend as much on curiosity, creation and design, as they will on technical aptitude. And traditional STEM may not be enough. That is why we are interested in exploring the the value of STEAM; the intersection between creative arts and the traditional STEM areas of Science, Tech, Engineering and Maths.
For further information visit www.intel.ie