Sales Have Ended
Registrations are closed
Ticket sales are now closed, but you can follow along on Facebook at https://www.facebook.com/IrelandinNY
Sales Have Ended
Registrations are closed
Ticket sales are now closed, but you can follow along on Facebook at https://www.facebook.com/IrelandinNY
We are delighted to announce our next First Friday Networking Breakfast with NYC-based Irish artists and IAC's Rachael Gilkey
About this event
DECEMBER FIRST FRIDAY NETWORKING BREAKFAST
FRIDAY, 3rd DECEMBER, 2021
We are delighted to announce our DECEMBER First Friday Networking Breakfast with special guests Marcus Robinson, Lauren Crothers, Ciarán Tully, Lisa McCleary, George Bolster, and Irish designer Claire McGovern from NYC-based Rhyme Studio who have recently loaned us artwork for temporary exhibition at the Consulate. We will also be joined by Rachael Gilkey, Director of Programming and Education at Irish Arts Center, to hear about their exciting opening season.
We look forward to hosting members of the community at the Consulate for an in-person breakfast with our usual spread- including Barry's tea, brown bread and Irish sausages, of course! The breakfast will provide an opportunity to meet Marcus, Lauren, Ciarán, Lisa, George and Claire, catch the latest New York community news, and chat with old friends and new.
Due to ongoing concerns around COVID and the Delta variant, all attendees must be vaccinated and present proof of vaccination on arrival. Numbers will also be limited to permit spacing. As per building regulations, attendees must have registered in advance- those who have not registered will not be able to access the building on the day.
So come join us on Friday, 3rd December at 8:00am EST for our latest networking breakfast, hear from the artists, and have a chance to meet and chat with other members of the Irish community here !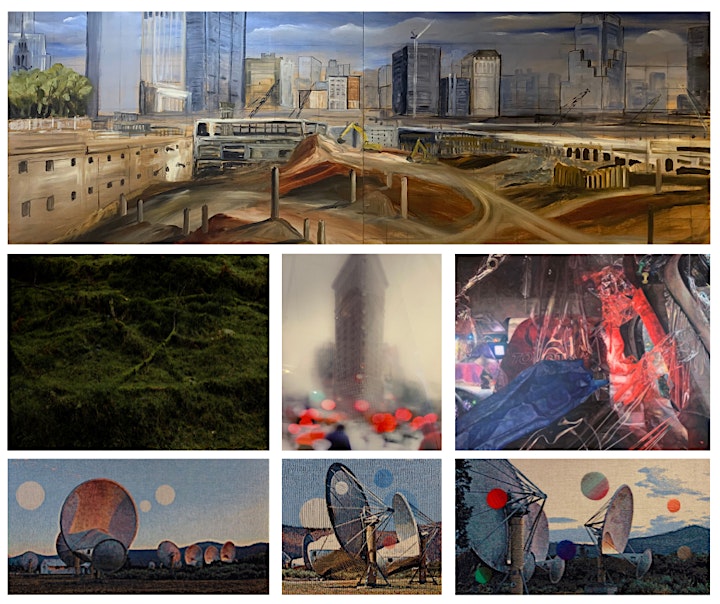 In what we hope will be phase 1 of a year-round exhibition, we are featuring the following artists' work through to the end of the year.
(from L-R in the image): Marcus Robinson, Lauren Crothers, Ciarán Tully, Lisa McCleary, and George Bolster.
Organiser of December First Friday Networking Breakfast