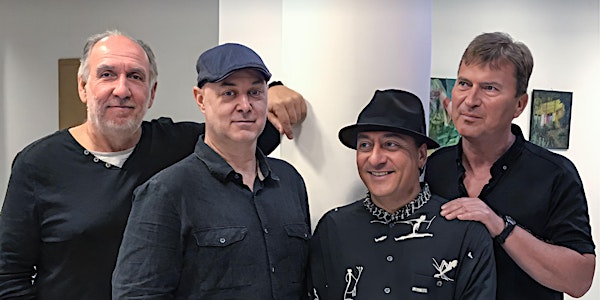 Demeter Quartet - Jazz
Mednarodno uveljavljeni glasbeniki združujejo francosko lahkotnost in madžarsko melanholijo ter ustvarjajo most med tradicijo in sodobnostjo
Date and time
Fri, 4 Aug 2023 20:00 - 23:00 CEST
Location
Prulček - live music venue 2 Prijateljeva ulica 1000 Ljubljana Slovenia
About this event
Jazz na najvišji ravni!
Mednarodno znani glasbeniki okrog Lászla Demeterja, ki že več kot 30 let živi na Tirolskem, igrajo svoje avtorske raznolike skladbe.
Ritem sekcija je že desetletja dobro utečena ekipa. Solist Frankie Lato, ki na neprimerljiv in vznemirljiv način združuje francosko lahkotnost in madžarsko melanholijo, zveni na njegovi violini in z bendom ustvarja most med starimi in mladimi, tradicijo in sodobnostjo.
Prvi del koncerta sestavljajo avtorske skladbe Frankieja Lata v spomin na čas njegovega bivanja v Parizu na konservatoriju Boulougne ter njegovega legendarnega učitelja in mentorja Didierja Lockwooda.
Drugi del albuma poslušalce prepriča z nadaljnjimi avtorskimi skladbami skupine, začinjenimi s številnimi glasbenimi idejami in presenečenji.
Zasedba
Frankie Lato - violina
Janos Nagy - piano
Tibor Barna Chuhaj - kontrabas
László Demeter - bobni
About the organiser
The power of music is undeniable. It can be used to bring people together, to heal broken hearts, or even change the world.
On Sale 7 Jul 2023 at 01:00