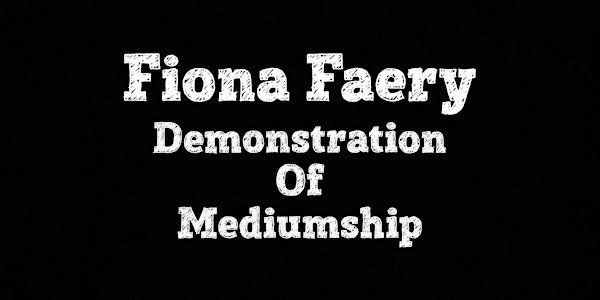 Demonstration of Mediumship - Instagram Live December 14th
Fiona is hosting a live Demonstration of Mediumship via Instagram live!
About this event
A demonstration of mediumship (or medium demonstration) is an event where a psychic medium stands in front of a group of people, (usually on stage), but virtually now, to randomly perform short (several minutes) readings for a few of the audience members. Medium demonstrations are similar to radio shows where psychic mediums take callers, but this is a live event where people can witness the spirit communication in person.
The purpose of a public demonstration of mediumship is not to give everyone in the audience a reading. That is what many attendees hope for when attending a psychic medium demonstration, but this is not a forum for private readings. The purpose of a public medium demonstration is to open people's minds to the possibilities—the possibility that an afterlife exists and Spirit communication is achievable.