Multiple Dates
Dēmos - films of separation and togetherness - Uillinn Dance Season 2021
An immersive and intimate dance and film installation performance, by Liz Roche Company
About this event
An immersive and intimate dance and film installation performance created by choreographer Liz Roche and filmmaker José Miguel Jiménez, with composition by David Coonan, recorded and performed by new music specialists Crash Ensemble and featuring live performances by dancers Emily Terndrup, Luke Murphy and Yumi Lee.
The installation features visual material from Dēmos – films of separation and togetherness that premiered online this May at Dublin Dance Festival. These films are a suite of interconnected short performances that explore separation and togetherness in a time when our connection to each other feels fractured. The installation gives a new take on these films and the emotional and physical states that they explored, with rehearsal footage of the dance and music integrated into the installation as a way of sharing with our audience the often unseen moments of togetherness that happen in the making of a piece.
Through the music and visuals, the dancers react and respond in ways that rebuild their sense of connection across time, place and with each other.
4 stars "If COVID provides context, Dēmos... often transcends it, speaking to existential togetherness & distance. Serving as a timely reminder that Roche is a poet of movement, the body her language, which she meticulously articulates into shapes & forms." The ArtsReview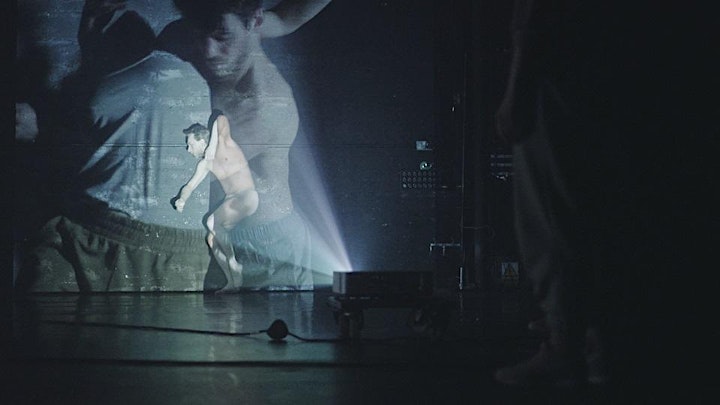 Liz Roche Company has been presenting evocative and compelling contemporary dance on Irish and International stages for over 20 years. Established in 1999, Liz Roche Company (formerly known as Rex Levitates Dance Company) is one of Ireland's leading contemporary dance companies. Known for its finely wrought and beautifully crafted choreographic style, the Dublin based company presents the works of choreographer Liz Roche in collaboration with artists, dancers and designers of the highest calibre. An artistically distinctive and ambitious arts organisation, the company has produced over thirty original productions, touring throughout Ireland and further afield in the UK, Germany, France, USA and China, most notably being presented at the Baryshnikov Arts Centre and Judson Memorial Church in New York, the South Bank Centre, London and the Edinburgh Fringe Festival.
The company is currently Company-in-residence at the Irish World Academy, University of Limerick and was Company-in-residence at Dublin Dance Festival and The Civic Theatre between 2017 -2019. Recent commissions include: Dēmos for Dublin Dance Festival 2021 and The Abbey Theatre, The Here Trio for The Mac Belfast for Maiden Voyage Dance, I/Thou for Cork Opera House in partnership with Sirius Arts Centre which saw a major new production for the Opera House stage inspired by the work of visual artist Brian O'Doherty/Patrick Ireland. Naher... closer, nearer, sooner was commissioned by Goethe-Institut Ireland, Pilgrimage for the One Here Now Brian O'Doherty/Patrick Ireland Project 2018 at Sirius Arts Centre Cobh for Cork Midsummer Festival and Totems for reopening of the Milltown and Dargan wings of the National Gallery of Ireland in 2017.
Booking Guidelines:
West Cork Arts Centre is optimistically looking forward to the future release of details from our Government regarding easing of restrictions for arts venues on October 22nd. In the meantime for the wellbeing of our audience and staff, we will continue our policies of social distancing, face coverings, and reduced capacity for our performances during Uillinn Dance Season until advised otherwise.Booking is essential, please do this via Eventbrite
If you have any access needs please contact reception directly 02822090 or info@westcorkartscentre.com
You may book tickets for a pod of up to 6 people, please do this in one session.
After booking we ask you to keep an eye on your emails for any updates advise you of any updates by email prior to your event
Do not attend if you feel unwell.
Please arrive no less than 15 minutes before performance time.
Please follow physical distancing guidelines upon arrival and exit
All attendees over the age of 13 must wear a face covering at all times during arrival, performance and until they have exited the building.
You must sit in your assigned seat these will be marked with the name of the person who booked the tickets
Organiser of Dēmos - films of separation and togetherness - Uillinn Dance Season 2021
Uillinn: West Cork Arts Centre is a hub of arts activity right in the heart of Skibbereen. Its two main galleries house contemporary art exhibitions that intrigue and inspire, presenting artwork by local, national and international artists and a programme of guided tours, gallery talks and free gallery resources such as the Discovery Box for families and Children's Activity Sheets.
The three Artists' Studios provide space for Irish and international artists to work on site and to meet the public and the Dance Residency brings top-class contemporary dancers, choreographers, performers and musicians to Uillinn to develop new work and present it to the public throughout the year.
The vibrant and diverse education programme enriches the visitor experience through workshops, masterclasses, dance and discussion platforms and encourages equality of access for people of all ages and cultures through its long-term programmes and projects.
Many of the programmes and events are free of charge.
Perfect for rainy day activities, or to relax and enjoy a delicious coffee and cake in the sunny, sheltered courtyard courtesy of The Coffee Shop at Uillinn, West Cork Arts Centre has something for everyone.
With an average of 20 programmes and events every week, keep up to date on all that Uillinn has to offer by following on facebook and twitter and check out
www.westcorkartscentre.com