Description
This HR Metrics event will provide a simple but comprehensive guide to this hot topic. It will link Analytics and Reporting to the HR Operating model; identify how to define key metrics and link them to the business strategy; and outline pitfalls on the journey to inside drive decision making across enterprises. Attendees will come away with insights that can be applied in a practical way it their organisations. A 'must see' for our HR community!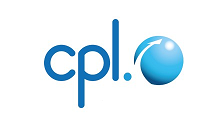 Cpl is Ireland's largest recruitment agency with over 400 specialist recruiters. In 2019, Cpl was recognised as one of the top large companies to work for by Great Place to Work. As a global provider of people, Cpl's core goal is to power business growth through people. We believe that there is an ideal Job for everyone, wherever you want to go in your career, we can help.Based from Galway, Cpl's West of Ireland team specialise in Science and Engineering, Technology, Finance, Sales, HR, Language & Marketing Recruitment services.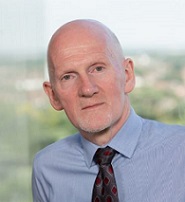 Gerard Hussey, Xocet Consulting
Gerard has operated at a global leadership level developing people strategies, managing the execution of initiatives to drive business performance. He led the successful redesign & implementation of a new HR Operating Model and cloud technology for an organisation with 110,000 people in 120 countries. He also managed a global Reporting & Analytics team creating an 'insight driven decision making' culture across HR and the business. In 2017 he relocated from London to Galway and set up Xocet Consulting, focused on HR Transformation including cloud implementation for clients across Europe. Gerard is a Chartered Fellow of CIPD
Parking availability? Yes
Please Note
Professional photography and video production may be taking place at the event and these images may be used on future promotional materials for CIPD. Please note that by attending the event, you are giving your consent for your image to be used on any CIPD promotional materials.
For your security and peace of mind, CIPD and its subsidiaries will not supply your details to any organisation for marketing purposes. By submitting this request you confirm that you agree to the use of your information as set out in CIPD's privacy policy. We reserve the right to include your name in a list of delegates at the event.
Non-members may click here to sign up to receive our e-newsletters which will keep you up-to-date with HR news in Ireland as well as CIPD Ireland events and survey research.