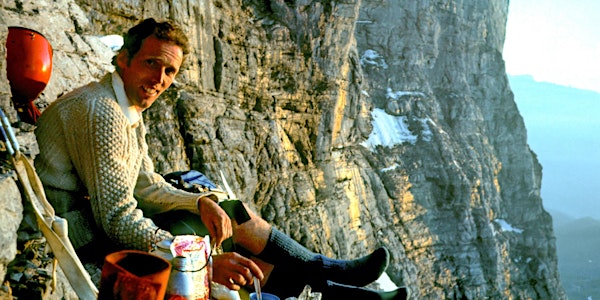 Dermot Somers bilingual talk
When and where
Location
36 Parnell Square W 36 Parnell Square West Dublin Ireland
Description
A Bilingual Talk by Dermot Somers, climber and writer,
HIGHS and LOWS
A quizzical look back at 40 years among mountains and plains – dancing (now and then) on the walls.*
Crags, peaks, routes, walks, nomadic journeys, north faces, documentary travels.
Tibet, the Eiger, the Sahara, Sceilg Mhichíl, the Himalayas, el Cap, and more.
Success (some), failure (frequent).
A Bilingual Talk, accessible to all. . .
___________________________________________________________
Caint Dhátheangach leis an dreapadóir agus scríbhneoir
DERMOT SOMERS
THÍOS SEAL, THUAS SEAL
Súil cheisteach á dhíriú siar ar dhá scór bliain caite le ceird an tsléibhe – ag Rince (uaireanta) ar na Ballaí.*
Bealaí, ballaí, siúlóidí, turais imirce, scannáin eachtraíochta, agus tuilleadh lena chois.
An Tibéid, an Eiger, an Sahára, Sceilg Mhichíl, na Himiléithe, el Cap agus go leor eile.
Buaiceanna (anois is arís), teipeanna (go minic).
Caint dhátheangach, eachtrúil, sothuigthe. . .
___________________________________________________________
Venue/Ionad: The Teacher's Club, 36 Parnell Square W, Dublin 1/ Club na Múinteoirí, 36 Cearnóg Pharnell Thiar, B.Á.C. 1
Date/Dáta: 10th November, 2016 / 10 Samhain, 2016
Time/Am: 20.00
___________________________________________________________
*(Rince ar na Ballaí: a shaol mar shléibhteoir, foilsithe 2002)/ Dermot's book on his climbing life published in Irish 2002)