Sales Have Ended
Registrations are closed
This event is now closed.
Sales Have Ended
Registrations are closed
This event is now closed.
Your Precious Life - How to Live it Well - An online seminar for parents of children attending schools in Londonderry/Derry schools only
About this event
As parents, we all want our children to grow into happy adults; but sometimes we feel as though we have little real influence over them as they become teenagers. New scientific research reveals that happiness is a learned skill and that parenting styles and practices have a tremendous effect on childrens' emotional outlook on life. By promoting some basic positive traits and harnessing their inner strengths we can encourage our children to have a more positive view of self, others and the world. Parenting can be challenging but also a positive and fulfilling experience. We need to work at being more 'positive' in our approach.
There is nothing more precIous than our lives and lives of our precious jewels - our children. Whatever science can offer us in terms of pointers towards greater health and happiness outcomes is not only relevant but profoundly important as we rise to the challenges of parenting. Very often it's the simple things that make a difference in a world that has become far too complicated.
Psychologist Shane Martin has visited many schools throughout the island of Ireland working with principals, teachers, students and parents. He specialises in self-help psychology and believes that psychology has a vital role to play in preventing illness as well as treating it, in highlighting strengths as well as identifying weaknesses and fostering the positive traits in people. His Moodwatchers course has been delivered in community venues throughout Ireland. His best-selling book 'Your Precious Life -How to Live it Well' was published by Orpen Press. More information about his work is available on www.moodwatchers.com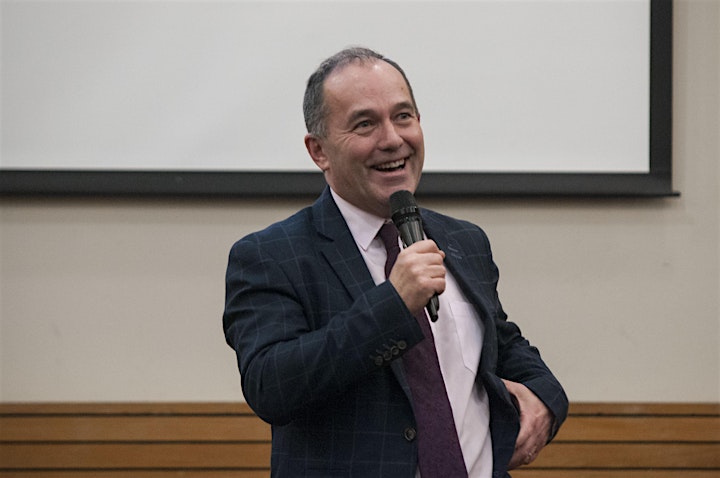 Organiser of Derry-Londonderry Primary Schools
Chartered Psychologist of Psychological Society of Ireland
Author of the book  'Your Precious Life - How to Live it Well' 
Shane Martin is a psychologist dedicated to teaching the very best self-help psychology to empower people to enhance the quality of their lives. His 'Moodwatchers' psychology course has been delivered at community venues throughout the length and breadth of Ireland.
Shane has been a keynote speaker at numerous national and international conferences on a range of topics around empowerment, recovery and happiness. A leader within the area of education, he has visited hundreds of educational institutions throughout the island of Ireland working with management teams, teachers/lecturers, students and parents. He lecturers part-time at Dublin City University.
Shane has also provided training to many of Ireland's leading business organisations within the public and private sector. He has delivered training to health professionals at hospitals throughout the country.
He is the author of 'Your Precious Life - How to Live it Well' which was published by Orpen Press and is available in all good bookstores nationwide.