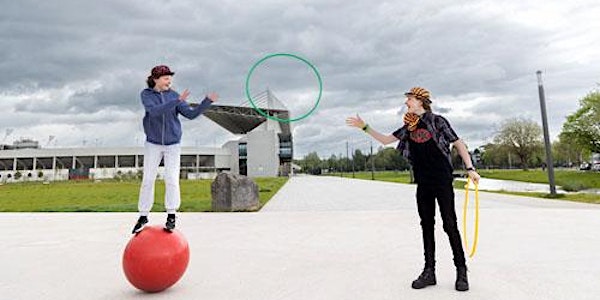 Design, Delivery and Evaluation of a Youth Arts Programme
Cork City Council Arts Office host NYCI Youth Arts Training supported by Creative Ireland
About this event
Training Details
This training equips participants with an overview of the skills necessary to design and evaluate a Youth Arts project in a youth work setting. This training will explore evaluation approaches that capture the work you do with young people with a key focus on the Capturing Magic Evaluation Resource.
The Capturing Magic Resource is a guide to evaluating outcomes in Youth Arts projects and was designed to support youth workers / practitioners to measure outcomes for young people. This training provides practical tips on how to use this resource to capture key outcomes for Youth Arts projects.
This online training will be interactive and include lots of opportunities for activities, discussion and small group work in breakout rooms as well as key inputs and presentations. Training resources will be shared with participants.
Delivered by the National Youth Arts and Cork City Council.
Training Objectives
• To explore the design and project management lifecycle of a Youth Arts project
• To deepen understanding of evaluation, how it supports design and delivery and its purpose in assessing impact
• To address issues that arise when evaluating projects
• To equip attendees with the knowledge and experience to use the Capturing Magic resource
• To support attendees to identify, track and document outcomes when working with young people
• To provide space for attendees to reflect on their practice and share experiences with peers
• Evaluation supports the design of your project and is manageable throughout the unfolding arts process
Attendee Information
This NYCI training workshop is aimed at arts practitioners, cultural workers, youth workers and anyone working with young people in youth work, Youth Arts practice and out-of-school or non-formal education setting.
It is the second in a series of three training workshops taking place in Autumn-Winter 2022 hosted by Cork City Council Arts Office and supported by Creative Ireland. Workshops will not be recorded.
Places on each workshop are limited. Please note that priority will be give to practitioners, youth workers and staff of cultural organisations with Cork addresses who are working/aiming to work with youth in Cork City.
Additional Information
This training series is a Continuous Professional Development opportunity especially recommended to facilitators of Cruinniú na nÓg activities in Cork City in 2023 and applicants to Cork City Council 2023 Arts Funding whose proposals involve working with youth.
Cork City Council 2023 Arts funding guidance and application forms will be launched on 29th September 2022 here: https://www.corkcity.ie/en/council-services/services/arts-culture-heritage/arts-office/funding-opportunities1.html
Photo Credit:
Youth members of Circus Factory at Marina Park, Cork City. Darragh Kane, 2022.
Privacy Statement
This statement relates specifically to your use of this platform, Cork City Council Arts Office Eventbrite. Data submitted to this platform is processed by Eventbrite (the "Processor"), an Irish company. Information you submit is managed in a GDPR compliant environment and is not transferred outside of the E.E.A. (European Economic Area). You can read more in the Eventbrite Privacy Policy.
Any information which you volunteer via this online platform will be treated in accordance with the General Data Protection Regulations (GDPR) and Data Protection Acts, 1988-2018.
Data transferred from the Processor to any Sub-Processors will be treated in accordance with the GDPR and Data Protection Acts, 1988-2018.
The sub processors (collectively the "Sub-Processors") engaged in the use of this solution are:
Cork City Council
NYCI
The privacy statement for Eventbrite can be accessed here: Eventbrite Privacy Policy | Eventbrite Help Centre
Cork City Council - https://www.corkcity.ie/en/privacy/
NYCI - https://www.youth.ie/privacy/