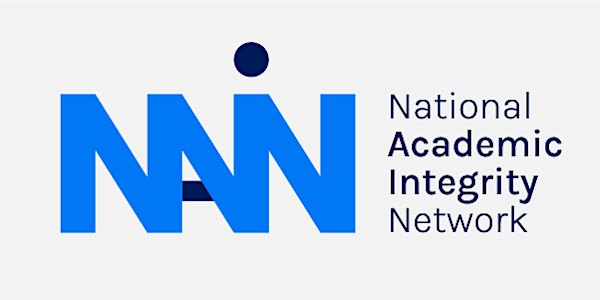 Detecting and Investigating Contract Cheating Cases and Supporting Students
Detecting and Investigating Contract Cheating Cases and Supporting Students Through the Process Associate Professor Cath Ellis, UNSW, Syd
About this event
There is now overwhelming evidence that the problem of Contract Cheating is something to which no educational institution is immune. What sets institutions apart is not whether or not they have the problem but rather how well they are dealing with it. In effect, there are two types of institutions: those with a contract cheating problem, and those with a contract cheating problem and a solution. But even institutions that are leading in the area of Contract Cheating detection are probably only identifying a small fraction of instances.
It's not hard to understand why the rates are so low. In a survey of around 1,200 academic staff at eight institutions in Australia, two thirds of respondents said that they had marked work that they suspected had not been produced by the student but only half of them went on to report their concerns to an academic decision maker. The dominant reason as to why they did not report was their perception that such cases are impossible to prove. But alongside this academics reported concerns about the impact that false positives might have on students.
Without effective detection, there remains little deterrence to dissuade students who are tempted to engage in Contract Cheating behaviours. In this webinar we will explore some of the competing issues around the detection and investigation of contract cheating, and ways to improve both the efficiency and efficacy of investigations that also provide care and support to students and their learning.
About the Speaker
Associate Professor Cath Ellis is Associate Dean (Education) in the Faculty of Arts, Design and Architecture at UNSW, Sydney Australia. Previously she worked at the University of Huddersfield in West Yorkshire, UK and the University of Wollongong in Australia. While her background is in Australian and Postcolonial Literature, her current research is in the area of academic integrity with a particular interest in contract cheating. In 2019 the Times Higher Education named her as one of the People of the Year for her work in this area.
About UNSW
The University of New South Wales is a publicly funded University with two campuses in Sydney and one in Canberra that is aligned with the Australian Defence Force Academy. We have over 60,000 students and are affiliated with the prestigious Group of Eight university alliance.
This event is taking place as part of the National Academic Integrity Network series of webinars to develop awareness of, and stimulate discussions on, issues in the field of academic integrity.