Description
Honeypot Developer Careers AMA
Honeypot, the developer job platform, is bringing Reddit-style Ask-me-Anything (AMA) to Amsterdam. The Developer Careers AMA is a chance for software developers to turn the tables and ask questions an expert panel of technical-HR and CTOs about recruitment, careers development and all topics related to worklife.
The evening will begin with an overview of salaries and demand for different programming languages in Berlin, Amsterdam, and London and will proceed to an open Q&A. Our MC for the night will be Jelle Groot, Honeypot's Netherlands Country Manager.
There are limited seats - be sure to reserve your ticket!
Some topics which will be covered:
How can I prepare for a non-technical interview? What kinds of questions should I ask my interviewer?

How much do senior developers earn as a developer in Amsterdam?

How can I negotiate a salary increase?

How can I convince management to sponsor an open source project or try a new language?

What its like to be a CTO? How much coding do you get to do?

If I don't want to be a teamlead, how can I progress within the company?
Our Panelists:

Bram Rongen is the CTO of 3D Hubs, the world's largest online marketplace for 3D printing services. By providing local access to cutting-edge 3D printing technologies, 3D Hubs is accelerating a future of distributed on-demand manufacturing. Bram has 16 years of experience in web development and an academic degree in Business and IT. As the company's CTO, he is the head of development team and responsible for all technical aspects of the platform. He is always on the lookout for the best talent to join his young and eager team at 3D Hubs. 3D Hubs was founded in 2013 and headquartered in Amsterdam.

Rita Wittek is Vibe Manager at Wercker, a fast growing tech startup. Rita is responsible for the technical recruitment, the development of all people processes as well as shaping and maintaining the organisational culture and employee engagement. She is passionate about helping companies create healthy work environments by identifying key values in order to foster culture, communications and connections within the company.

James Lesner is currently responsible for the Technical, Product and Digital Marketing recruitment at Catawiki, a global eCommerce business with offices around the world and headquarters in the Netherlands. He helps people find a job that they love and he loves doing this. He has worked both agency side and in-house in London and Amsterdam. His main experience comes from hiring awesome people for high-growth, disruptive Tech businesses and world renowned brands ranging from Just-Eat, TravelBird and Catawiki through to eBay and Amazon. He tries to have a little fun along the way.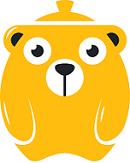 Honeypot is on a mission to get every developer a great job!


www.honeypot.io | www.facebook.com/honeypotio | @honeypotio | www.linkedin.com/honeypot