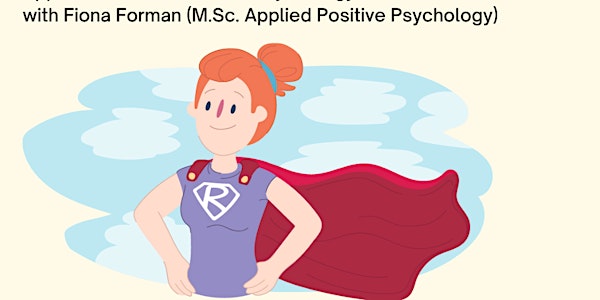 Developing Children's Resilience Skills
Developing Children's Resilience Skills: Approaches from Positive Psychology with Fiona Forman
About this event
Resilience is one of the greatest gifts we can give our children. We need to equip them with the skills they need to flourish and thrive, despite these many difficulties and obstacles.
The field of Positive Psychology, which is the science of well-being, can offer us many approaches and ideas for nurturing our children's resilience, through a combination of support and skills.
In this talk, author and former teacher, Fiona Forman, (M. Sc. Applied Positive Psychology) will share insights and research on resilience, as well as 8 practical resilience skills and how parents can develop them in their children.