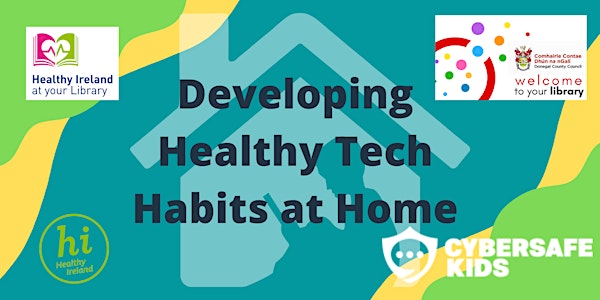 Developing Healthy Tech Habits at Home for Younger Children
Developing Healthy Tech Habits at Home - a Free One Hour Online Safety Session for Parents of Younger Children
About this event
Donegal County Library Service with CyberSafeKids presents: Developing Healthy Tech Habits at Home
This is a one hour online safety session for parents of younger children.
This session is aimed at parents of younger children and focuses on establishing and modelling behaviour at home for children who are yet to begin or are starting out on their online journeys. We cover areas such as when and how to introduce technology, managing screen time, sharenting and digital etiquette at home, and offer practical advice and resources to help participants deepen their own knowledge.
This is a Zoom Talk and will take place at 8pm Tuesday 27th September 2022.