Voices from Direct Provision with Diane Ihirwe, Marcia Gunn & Sandrine Uwase Ndahiro chaired by Fiadh Melina
About this event
This is a pre-recorded ONLINE ONLY event. Signing up means you will receive a link to view the event online. The featured authors will not be in Dingle for a live event.
The broadcast of this event will be on the Big Screen in St James's at the scheduled time.
With a focus on the Direct Provision system, The Liminal challenges all who read it to reassess privileges and socially ingrained biases that have allowed institutionalisation to repeatedly happen in Ireland.
This anthology includes testimonies from asylum seekers, as well as essays from advocates and activists from a broad range of backgrounds in social justice, journalism and healthcare. The book is illustrated by a selection of Irish artists.
Edited by Leefary & Fiadh Melina
Diane, Marcia and Sandrine will read from their work and discuss their writings with Fiadh
This event will be pre-recorded in line with government restrictions of the day in The Gutter Bookshop. Thanks to Bob and his team for letting us use the bookshop.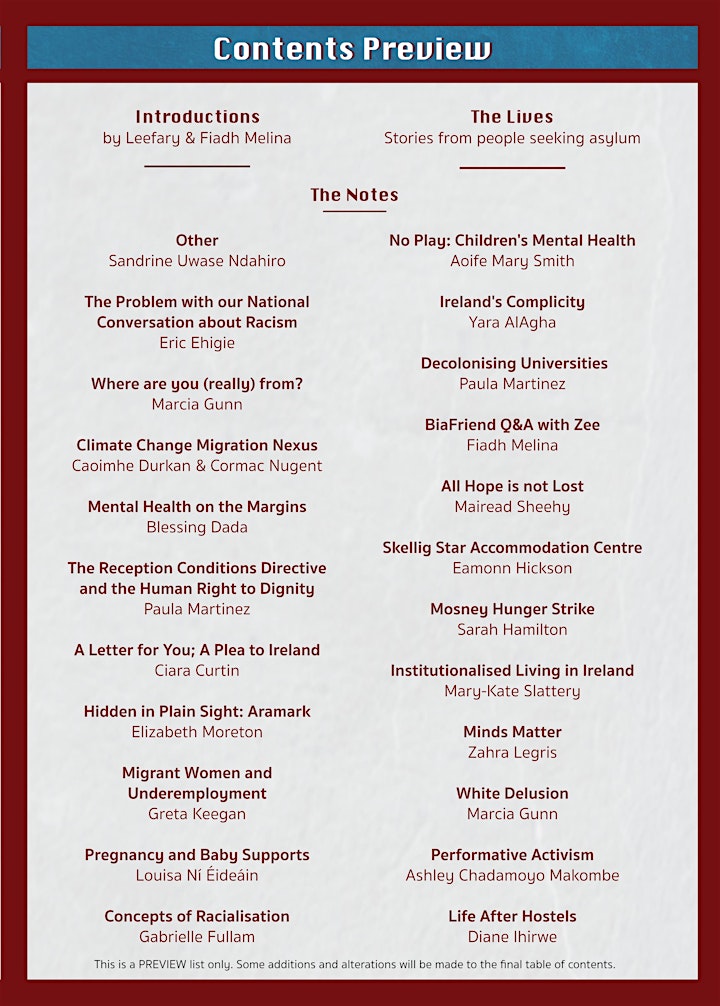 Organiser of Diane Ihirwe, Marcia Gunn & Sandrine Uwase Ndahiro ONLINE ONLY
The Dingle Literary Festival brings together readers of all interests with writers of local,
national and international standing. The festival inspires readers to read and writers to write.
Events happen, in both Irish and English, across Corca Dhuibhne, an established creative
landscape on the Wild Atlantic Way. The festival includes writer's workshops so emerging
writers can hone their skills and activities aimed at children, the readers and writers of the
future.