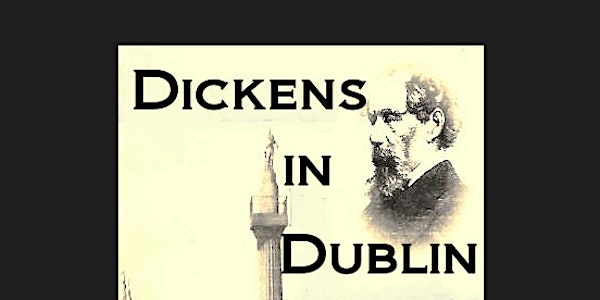 Dickens in Dublin
Dickens in Dublin
When and where
Location
Clondalkin Library Monastery Road Dublin 22 Ireland
About this event
For adults, we are delighted to have a one-man performance called Dickens in Dublin on Wed 7th December at 8pm.
Actor Laurence Foster will play Charles Dickens and will recreate the dramatic evening Dickens performed in the Rotunda Concert Room in 1858. Foster as Dickens will recount some of Dickens's characters from A Christmas Carol, Hard Times, Pickwick Papers and Oliver Twist.
----
Laurence gained the Outstanding Student Award at Birmingham Theatre School. Seasons in Sussex, in 1967 and, at Birmingham Repertory Theatre, soon followed. He has since worked in all the Dublin Theatres and also directed for his own Touring Company and was a founder of The Irish National Theatre for Youth in the Oscar Theatre, Ballsbridge.
His TV and film work includes Law & Order and That Time of Life; the featured role of Sam O'Shea in The Manions of America, Remington Steele, Privilege, Cal, The Escapist, The Burke Enigma, Fair City, The Clinic, The Tudors, Mary Shelley, Ripper Street and Maxine.
Laurence joined the R.T.E. Players in 1974, performed in over 750 radio productions and was Head of RTE Radio Drama, 1990–1998. Recently played in All's Well that Ends Well at the Helix Theatre and in The Constant Wife at the Gate Theatre and Charleston.
Also performed a ten-venue tour of London for Dickens' Bi-centenary celebrations in 2012.
Laurence's autobiography, Rising Without Trace, was published by Ashfield Press in September 2007.