Join a live and unscripted debate with Rich Turrin, author of the book Cashless - China's Digital Currency Revolution.
About this event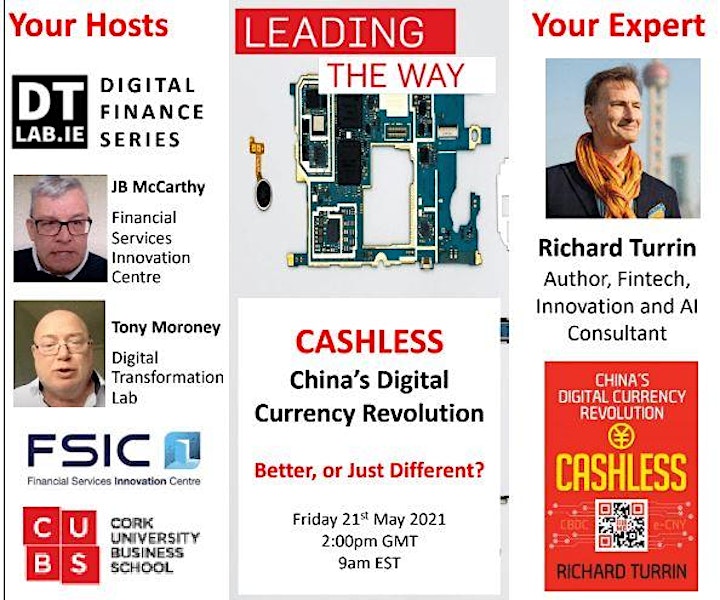 Join us in a live and unscripted debate with Richard Turin. Richard's book 'Cashless - China's Digital Currency Revolution' is the first and only book that dives deep into the design and use of China's new central bank digital currency. China is changing the very nature of money and it is borrowing heavily from cryptocurrency to cement its role as the world's financial technology leader. The Chinese example could represent a roadmap for how digital currencies will evolve across the globe and how they could offer a long-term threat to US dollar dominance. Highlights of Cashless - China's Digital Currency Revolution include:
● How China's digital currency can offer a glimpse of the cashless future coming to the Western world
● How companies may be tempted to use China's digital currency to make cross-border payments
● How the US, EU, UK, Japan and India are all developing digital currencies
● How digital payment may change the relationship with money and promote financial inclusion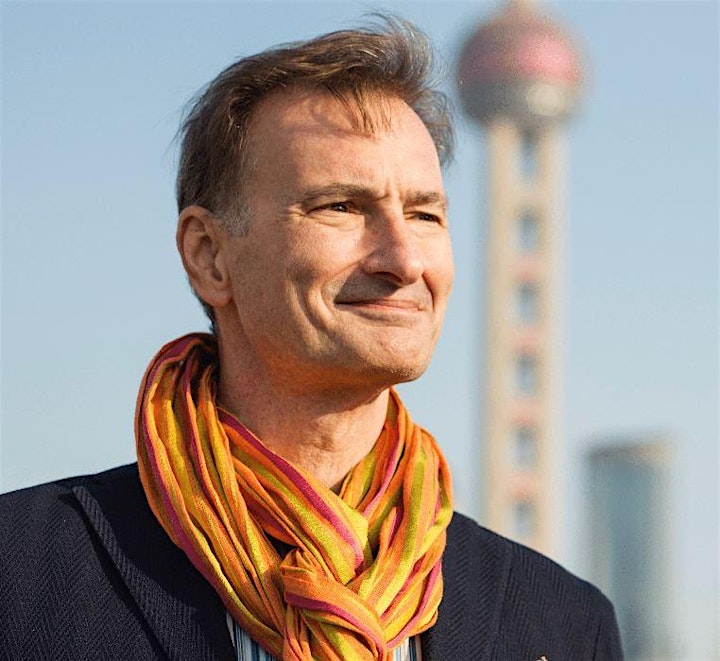 Rich Turrin is the international best-selling author of "Cashless - China's Digital Currency Revolution" and "Innovation Lab Excellence" and is an award-winning executive with more than 20 years of experience in fintech innovation.
Rich spent the past decade in Shanghai, where he experienced China going "cashless" first hand. This and his lifelong love of finance provided the inspiration for his new book.
He now focuses on writing and helping Western companies navigate China's fast-paced tech marketplace. He also provides commentary on China's fintech marketplace to international media including print and TV. He has made appearances on the Wall Street Journal, South China Morning Post and CGTV's Global Business.
Known for his candour and amusing quips, Rich is able to make complex concepts easy for his audience to understand. He previously headed fintech for IBM Cognitive Studios Singapore (IBM's Innovation Lab) and headed IBM China's financial risk team. He led his Chinese team to win the prestigious "Risk Technology Product of the Year" award for his unique hybrid-cloud solution for calculating risk in China's heavily regulated financial space.
Before joining IBM, Rich was a banker for almost 20 years and a serial innovator throughout his career. Innovating and designing new fixed-income products, he saw first-hand how technology, finance, and regulation all come together to impact innovation. He focuses on thinking "out of the box" and uses his rich finance and technology experience to make fintech and its impact tangible for his clients and readers.

The Digital Transformation Lab is a network of stakeholders interested in developing, validating, and sharing best practices in Digital Transformation. We do this through: (1) supporting peer-to-peer learning within the network; (2) undertaking and sharing research findings; (3) organising regular online and face-to-face networking events; (4) organising thought leadership events and masterclasses; and (5) using podcasts, blogs, and social media activities to share our message'.
Join us for this and future events in the DT-LAB Digital Finance Series.
View some of our previous events here. Follow us at: