Join leading global experts to explore the future of Digital Assets
About this Event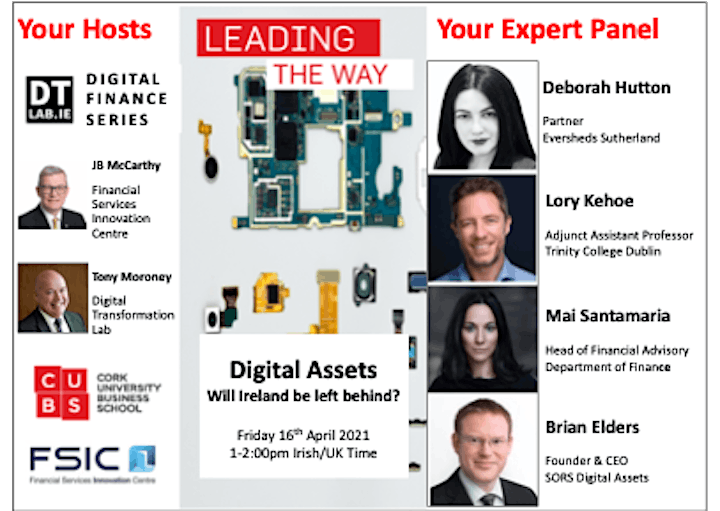 To remain competitive, companies are increasing their efforts to digitally transform their businesses, enhance existing product and service offerings and develop new offerings based on emerging technologies.
This is particularly true in financial services, where a confluence of rapid progress in digital and distributed ledger technologies, cloud computing and artificial intelligence is disrupting payments, financial infrastructure, lending, insurance and asset management.
The future of money is also up for debate with rapid growth in cryptocurrencies and ongoing discussions about the introduction of central bank digital currencies.
What does the future hold for digital assets and cryptocurrencies? And will Ireland be left behind?
Join us in a live and unscripted debate with our experts on Friday 16th April 2021.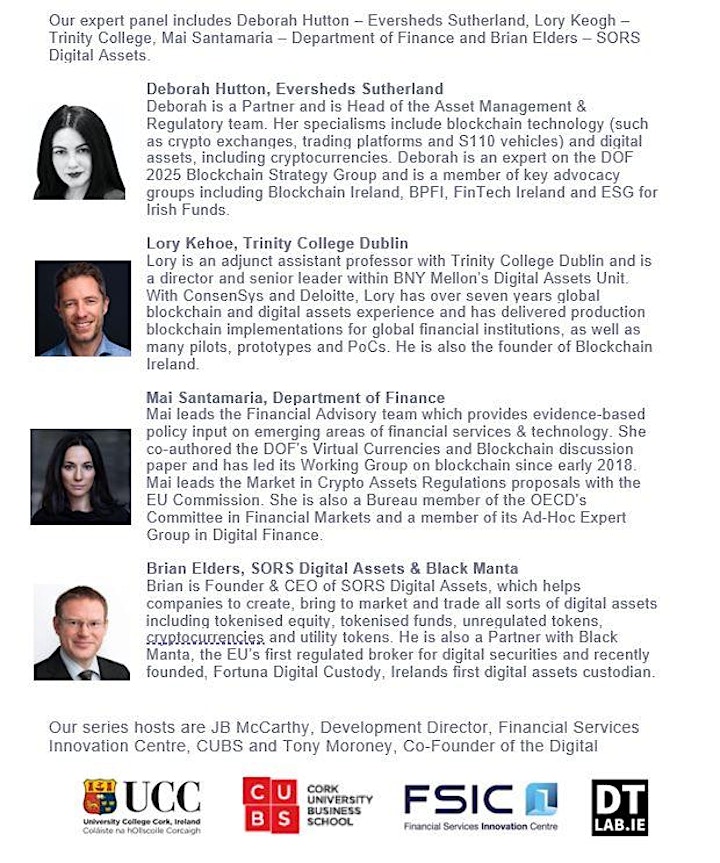 The Digital Transformation Lab organised by UCC is a network of stakeholders interested in developing, validating, and sharing best practices in Digital Transformation.
Join us for this and future events in the DT-LAB Digital Finance Series.
View some of our previous events here. Follow us at: