Description
**This event is for non-profits only. Please read the FAQ at the bottom of this page before booking**
About Digital FundCamp
Public fundraising grows ever more challenging, with increased competition in traditional fundraising methods such as phone and face to face. Digital fundraising is the only method that is showing growth*, but so many Irish charities and campaigns struggle to use it.
Digital fundraising is often hobbled by unrealistic expectations, or a vicious circle where there is never enough investment to generate a return, and hence never enough return to justify investment. How can fundraisers for progressive charities and campaigns navigate this? How can we effectively fundraise online in a time of increased competition and reduced trust?
Come to Digital FundCamp to learn about what works and doesn't work in digital fundraising - from local and international experts who are getting real results.
This day-long Digital FundCamp will feature expert sessions on:
digital fundraising best practice

setting realistic expectations and targets

integrating campaigning and fundraising online

how small tweaks to online fundraising materials (such as donation pages, landing pages and emails) can bring in increased revenue

how to integrate offline and online fundraising methods.
We'll also have Ignite presentations and 'Open Space' peer knowledge exchange sessions, and the day will be packed full of useful exercises so you can put what you learn into practice right away.
Who is it suitable for?
Progressive charities
Non-profit organisations and social enterprises
Progressive causes and campaigns
Cultural institutions
The Speakers & Topics
Adrian O'Flynn - Digital Fundraising Funnel : Trust first, fundraise second
Adrian O'Flynn was the Digital Marketing Manager at Concern Worldwide and now works on a freelance basis with charities in Ireland, England and the US. He specialises in storytelling and Facebook, but his expertise really lies in helping charities think about and fundraise on digital. And he has had some notable successes doing this, including with the Mark Pollock Trust and other Irish charities.
Joanne Warner - Fundraising Through Campaigning
Joanne Warner is European Director at Care2, and was previously a Director at Blue State Digital. Through these cutting-edge digital organisations she has worked with dozens of non-profits and social justice campaigns, and has a wealth of knowledge about integrating fundraising and campaigning
Eugene Flynn, 54 Degrees - Persuasion Design
How small changes can make big impacts on online donations
Simon Scriver, ChangeFundraising.com - Integrating Your Online and Offline Fundraising
Simon Scriver is a professional fundraising consultant, coach, trainer and practitioner, who has won multiple awards including Fundraising Ireland's 'Small Budget, Big Impact' award. He offers advice and training to non-profits to make their fundraising more cost-effective and regularly speaks at international conferences. He is the only person in Ireland with a CFRE, a Diploma in Fundraising and a Certificate in Fundraising.
Also featuring:


Ignite Presentations
Peer Knowledge Exchange Sessions
Networking drinks afterwards

A delicious lunch from the Green Bench Cafe is included

Schedule
9:00 - Open for registration
9.30 - Morning session: expert presentations and peer knowledge exchange session
13.45 - Lunch from the Green Bench Cafe
14.45 - Afternoon session: expert presentation, peer knowledge exchange, Ignite presentations
17:30 - Close, drinks in The Ginger Man pub
Sponsor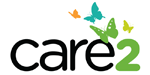 We are delighted to have Care2 - the world's largest community for good - as sponsors of this workshop.
Care2 was founded in 1998 with a simple mission: to help make the world a better place. Today, Care2 is a highly-engaged social network of nearly 40 million citizen activists standing together for good and making extraordinary impact – locally, nationally and internationally – by starting petitions and supporting each other's campaigns.

Find out more at www.care2services.com


Other Sponsors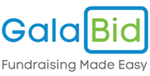 We're delighted to have GalaBid as a sponsor of Digital FundCamp. GalaBid's all-in-one mobile fundraising platform provides nonprofits with easy-to-use software to help manage their fundraising efforts before, during and after their live event, auction and online pledge campaign.


Frequently Asked Questions
I'm not with a non-profit - can I attend this event?
Irish Charity Lab events are restricted to people working for non-profit organisations only. Private sector organisations, service providers and consultants have the option of attending as event sponsors - if you're interested in sponsoring this or any other events, contact us on hello@irishcharitylab.org.
What's the refund policy?
As we are a tiny non-profit organisation with limited resources, we ask that if you need to cancel your booking, you give us enough time to re-sell your ticket. If you cancel this event up to two weeks in advance, we will fully refund your ticket. Tickets that are cancelled with less than ten working days notice cannot be refunded; apologies for any inconvenience this causes. You can however transfer your ticket to a colleague.
If you need to request a refund, you can do so through EventBrite.
Is it ok if the name on my ticket or registration doesn't match the person who attends?
Please fill out the name(s) of the actual attendee(s) rather than the person booking the ticket, if they're not the same. If you need to transfer your ticket to a colleague, that is no problem - you can change the name on your ticket by following these instructions.
Is there a limit on the number of people that can attend from my organisation?
Yes – you can send up to three people from your organisation.
We restrict tickets to three per organisation to ensure that there's a good mix of people at each event, and also so that as many organisations as possible have the opportunity to attend. If you need to arrange training for more than three of your staff, we would be happy to talk to you about a custom training session in your office – contact hello@irishcharitylab.org.
*Source: Network for Good's Digital Giving Index: http://www.networkforgood.com/digitalgivingindex/