About this Event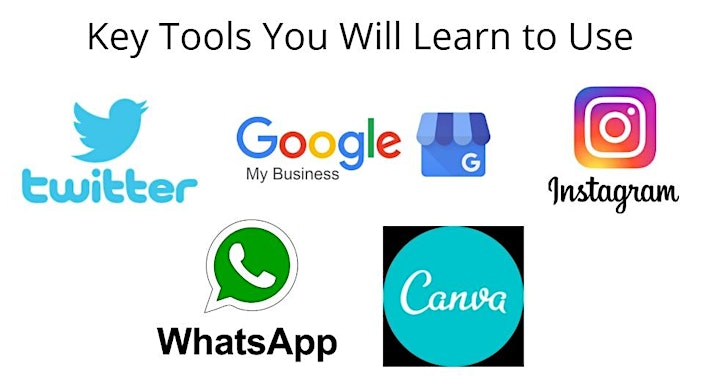 We provide high quality, free training in our facility each month to support small businesses, community groups and social enterprises in leveraging digital. These free, three hour workshops will help you use digital marketing and digital enablement of your activities (i.e how you deliver your services) to grow successfully.
This training will be done in conjunction with the power of the functionality provided free of charge by the DunLaoghaireTown.ie website. In order to extend the reach and impact of your digital marketing efforts the workshop will show you how to leverage the Events, Deals and Business Directory sections of the town's website to advance your growth objectives
Who is it For?
Available to local business owners and staff, social enterprises, community groups, intermediaries, mentors and business advisors.
What Will You Learn?
Growth - How to increase your sales/growth of your association by delivering experiential, local based events, offering deals and featuring in the town's directory on the DunLaoghaireTown.ie website.
Increase Your Reach - How to leverage the platform of the popular DunLaoghaireTown.ie website through social channels.
Strength in Numbers - How to promote these in partnership with the DunLaoghaireTown.ie Digital Town Team comprising other local businesses, social enterprises and community groups like yours.
Increasing Your Own Digital Marketing - How to design catchup social media posts using Canva.com and then post on Twitter and Instagram to promote these on your social media accounts.
All workshops are delivered at DigitalHQ clg above Bank of Ireland, 101 George's Street, Dun Laoghaire Town.
Supported by Bank of Ireland and DLR LEO.