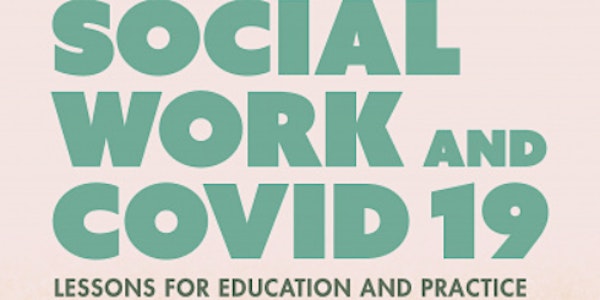 Digital Technologies in Social Work Practice and Education
Location
Trinity College Dublin
Room 3074
Arts Block
Dublin 2
Ireland
Dr Amanda Taylor-Beswick (PhD) will provide a free lecture on digital technologies in social work practice and education.
About this event
It is a requirement of the statutory regulation authority (CORU) that graduates of social work will graduate into the profession equipped with digital abilities necessary for using communication technologies in practice (CORU, 2019). Criterion 2.7 states that graduates will "Be able to apply digital literacy skills and communication technologies appropriate to the profession". Yet, as Covid-19 illuminated, there had been limited critical reflection on the use and relevance of technologies in social work and social work education. Academic, students, practitioners, researchers and practice educators grappled to adapt to the initial shift to digital methods and again there is a split in the camp - a palpable tension about the challenge technologies have posed to traditional teaching and practice methods – meaning that questions need to be asked about which technologies should remain as part of the professional tool kit after the pandemic subsides – including who will ultimately decide.
It is therefore an urgent and critical matter that social work practitioners and educators have the opportunity to learn more about the ethical digital tensions, so that we can evidence how we are fulfilling the aforementioned CORU requirements.
The expert speaker, Dr Amanda Taylor-Beswick (PhD), is a Lecturer in Queen's University Belfast and experienced researcher. She has numerous publications based on research achievements in digital technologies in research and education. Dr Taylor-Beswick has a list of digitally orientated accolades to her credit, including the UK Government EdTech 50 award (2019); the UK Gov Top Three Women in Tech Award (2018); and the JISC Top 50 in Higher Education (2016) award. She is a board member of husITa. Org – an international group of social work academics whose work it is to promote the ethical use of technologies in social sciences.
After the lecture, there will also be opportunities for some discussion and networking (a light lunch and coffee will also be available).
If you cannot attend in person, and would like to attend online, via MS Teams, please contact: maddocal@tcd.ie and an MS Teams link to the lecture will be provided the week before the event takes place.