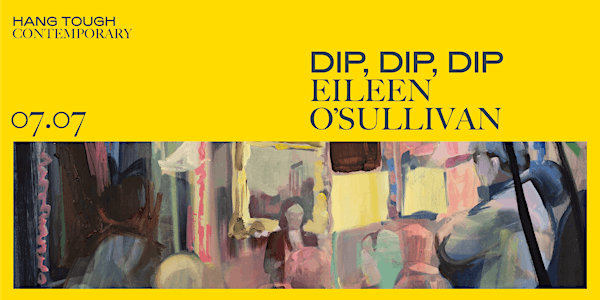 'Dip, dip, dip' by Eileen O'Sullivan - Exhibition Launch Event
Hang Tough Contemporary is delighted to announce 'Dip, dip, dip', a stunning collection of new paintings from Eileen O'Sullivan
When and where
Location
Hang Tough Contemporary 4 Exchequer Street D02 HX95 Dublin Ireland
About this event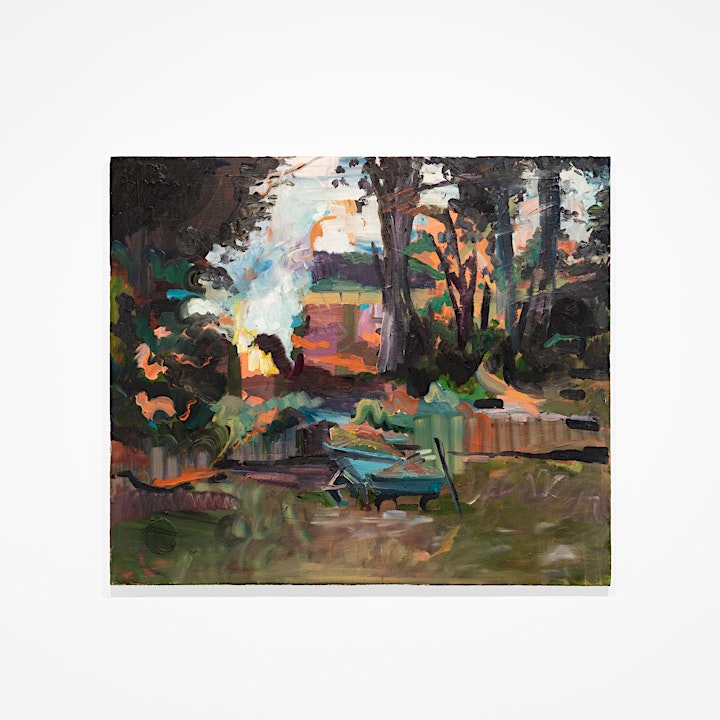 Launch: 6pm, Thursday July 7th
Running: Through to July 24th
Location: Hang Tough Contemporary No. 4 Exchequer St. Dublin, D02 HX95
Hang Tough Contemporary is delighted to announce 'Dip, Dip, Dip', a comprehensive new body of work from Eileen O'Sullivan. This exhibition will feature 17 new paintings from O'Sullivan on both canvas and on paper.
Dip, dip, dip;
There's a party on the hill, will you come?
With your own paint brush and your own cream bun?
Who is your very best chum?
Dip, dip, dip;
Can we get this canvas in my car?
That looks like that place we went the last day, doesn't it?
Maybe she just really likes yellow?
Dip, dip, dip;
A selection process used to determine who is 'on' in the game of painting,
To plunge into/immerse, partially or momentarily.
A delicious addition to what is already there.
Dip, dip, dip.
How do we celebrate a sense of play?
Can you pose questions by dipping a brush into paint?
Will I make this wibbly shape first or put down another layer of magenta first?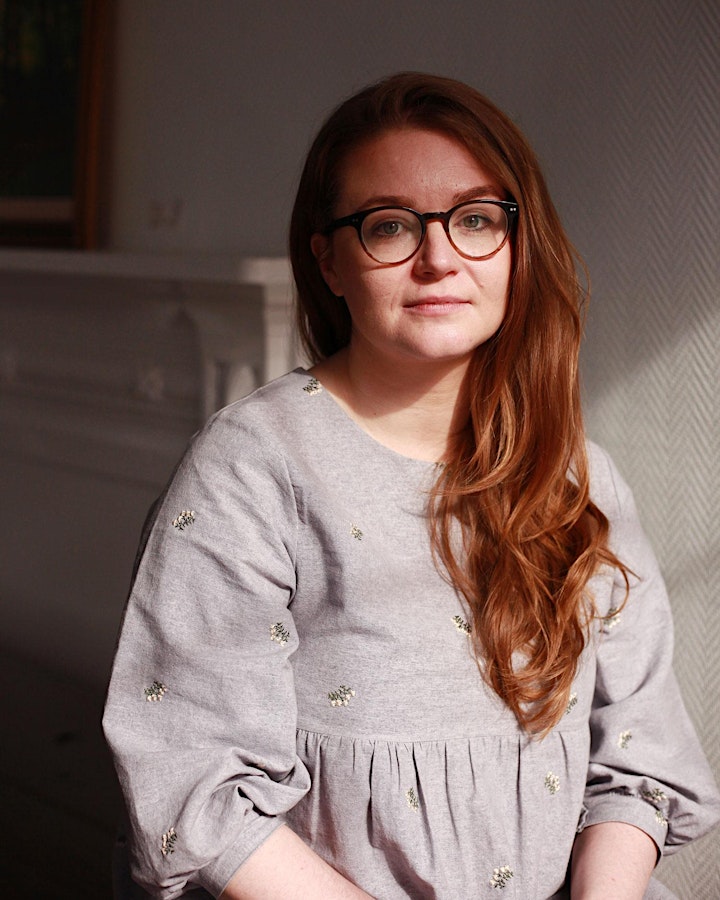 Eileen O'Sullivan is an artist, known for her oil paintings. She has also produced Riso prints, drawings, murals and paintings in other media such as acrylic and egg tempera. Recently Eileen was shortlisted for the prestigious Hennessy Craig Scholarship at the Royal Hibernian Academy in 2022. Eileen is notably skilled in creating paintings that celebrate the rich marks and broad range of results oil paint can achieve. Her paintings celebrate the photographic gaze using collage-like compositions. She explores themes of fun, play and memory in her work as well as more difficult themes such as womanhood and grief, through a blend of figuration and abstraction. Eileen prioritises her material's formal properties to cultivate energetic palettes and collage images into enigmatic compositions.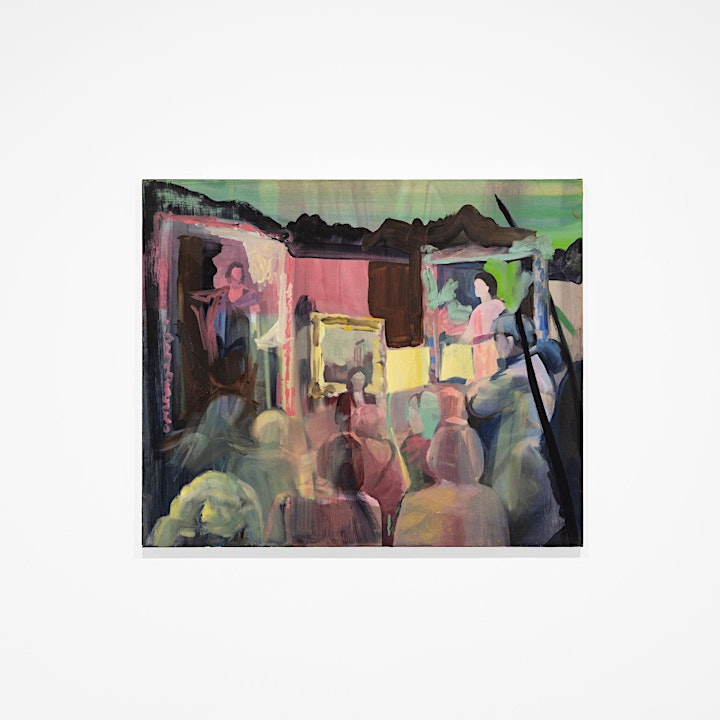 Eileen O'Sullivan is a graduate of NCAD painting in 2015 and the Turps Correspondence Course London 2020. Eileen has shown extensively with SO Fine Art Editions from 2016 to date. In 2021 she completed a postgrad in Creative & Cultural Entrepreneurship at Trinity College Dublin. Her work is held in collections such as Business to Arts for Iconic Offices, The Office of Public Works, Trinity College Dublin, National University of Ireland. She will have a solo exhibit at Hang Tough Contemporary opening July 7th 2022.
Hang Tough Contemporary Opening Hours (After Exhibition Launch):
Monday, Closed
Tuesday, 12 - 6
Wednesday, 12 - 6
Thursday, 12 - 6
Friday, 12 - 6
Saturday, 12 - 6
Sunday, 12 - 4
Exhibition Enquiries - gallery@hangtoughcontemporary.com
Press Enquiries - press@hangtough.ie
www.hangtoughcontemporary.com