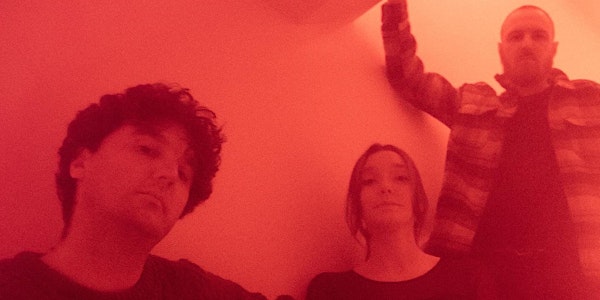 Dirty Dreamer At The Workmans Club Cellar
Location
The Workman's Club
10 Wellington Quay
D02 VX36 Dublin 8
Ireland
Dirty Dreamer take to the stage of The Cellar at The Workmans Club performing material from their debut album 'The Everyday In Bloom'
About this event
"...Gaffney's voice ever the magnet drawing you in."
- Nialler9
"The Everyday In Bloom is the outfit's most acoustic creation to date and features the unique aesthetic of its tape-recorded processing."
- Hot Press
Irish new-wave ambient band Dirty Dreamer are delighted to announce a headline show in The Workman's Club Cellar, Dublin on Thursday, 2nd June 2022 to officially launch their debut album The Everyday in Bloom, which itself is being released on Friday, 8th April 2022 on their own label, Twostone Records.
Dirty Dreamer was first formed from previous members of Choice Music Prize-nominated electro-folk outfit Come On Live Long in 2018. Consisting of Louise Gaffney, Daithí O'Connor and Ken McCabe, Dirty Dreamer combine hazy synths, electric guitar, processed vocals, distorted beats and live drums to create an epically striking soundscape, blending a love for all things electronic with live instrumentation to attain a sound that is both raw and melodically crafted.
The Everyday in Bloom is an album four years in the making; the accumulation of hundreds of hours of recorded material taken from the band's weekly improvised and recorded practice sessions. After each session, producer Ken McCabe would choose the best 2-3 minute concepts and ideas, which the band would review and develop further upon a week later.
We are really looking forward to sharing The Everyday in Bloom live at the Workman's Cellar. We make music in a flowing free form type manner, just us three in our cosy room. Through our live show, we hope to give folks an insight into our process and the atmosphere that we create music in. See you soon. - Daithí, Louise & Ken x