About this Event
Who looks outside, dreams; who looks inside, awakes
– Carl Jung
Clearing Roadblocks!
Frequently, what we 'believe' about others, our surroundings and ourselves can limit what we can achieve. We all have our own set of limiting beliefs. In most cases, they were transferred directly or indirectly to us, by our parents, our teachers, society and we have been carrying them with us for years. These form part of our roadmap on how to navigate childhood.
These limiting beliefs can become roadblocks for us as we become adults.
After years of research and practise, I created the innerGPS system. I have had the honour of helping clients just like you, to clear out their limiting beliefs and access their true potential.
My invitation to you, is to put on your 'explorers cap', shine a light within and with my help, clear out the crud of those limiting beliefs. You can then navigate to where you can uncover your brilliance and true potential.
Together, we will clear out those roadblocks that are in your way and put in place a supportive strategic plan for you to achieve the relationships you want, the success you seek and the life you deserve.
What you can expect from this workshop:
During this transformation workshop, you will be able to release deep emotional blocks, dis empowering beliefs and other unhealthy conditioning. You'll learn how your body can release the past in order to heal.
Release past hurt & pain
Become more calm and less reactive
Rediscover the source of your personal power
Clear a belief that has previously stopped you from taking action
Making way for new possibilities of success
This workshop has it all - deep diving to unearth limiting beliefs.... strategy techniques , fun and laughter! You will walk out of this workshop with keys to unlocking your true potential, more clarity and strategies for living your purpose.
Your investment in yourself for this workshop also INCLUDES a signed copy of 'Discover your Inner GPS' - full of tips and techniques for you. If you already have a copy - it would make a great gift !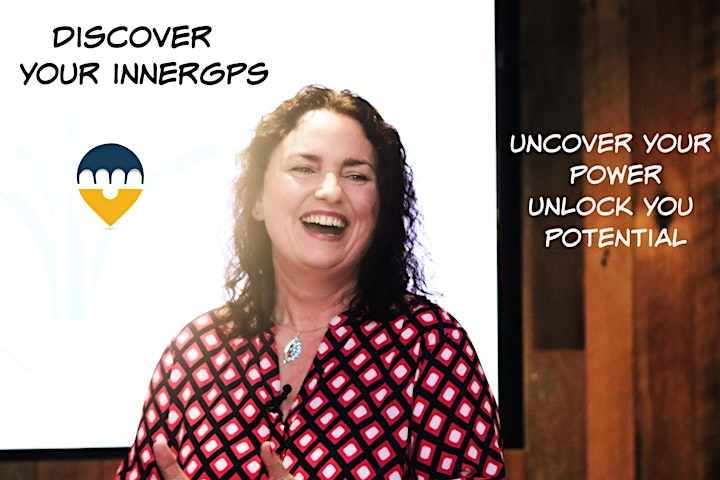 This workshop is interactive and also very supportive. We have created a safe welcoming space for you to shed old outdated mapping systems!
Looking forward to welcoming you on October 28th