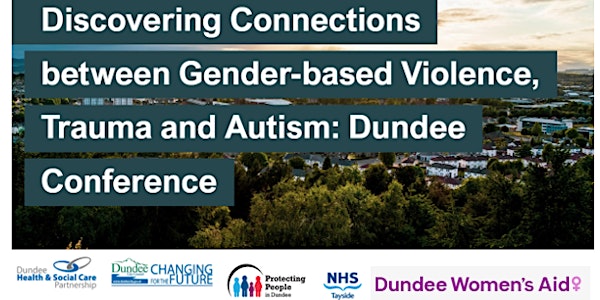 Discovering Connections between Gender-based Violence, Trauma and Autism
"How does Violence Against Women and Girls interact with autism and how do we safeguard those in need of protection?"
When and where
Location
Malmaison Dundee 44 Whitehall Crescent Dundee DD1 4AY United Kingdom
About this event
This conference aims to
To provide a one-day networking and learning environment which will amplify the voices of people with lived experience of Violence Against Women and Girls (VAWG)
To better understand how VAWG and autism interact with each other
To inform and improve safeguarding and identification of risk when multiple vulnerabilities are present
To celebrate the innovative local gendered service developments
Why do we want this conference?
Dundee is a city undertaking a great deal of innovation in how we deliver trauma-informed services that meet the needs of our population.
Whilst Dundee as a city has undergone a huge amount of change and investment for the better, we cannot ignore the fact that our population continues to experience the highest rates of Domestic Abuse and drug-related deaths in Scotland.
Clinically, it has been observed that there is a high proportion of neurodiverse women and girls who experience various forms of abuse.
We want to explore the links between these features, specifically autism and gain a better understanding of the connections and use this to shape how our city responds to people.