About this Event
"The secret of change is to focus all of your energy, not on fighting the old, but on building the new." Way of the Peaceful Warrior
Revealing Stories
In this one-day practical workshop, we will identify the self-critical inner voice and self-sabotaging stories or beliefs which are stopping us from moving forward in the direction we truly want.
Sometimes unbeknownst to ourselves we are all living in narratives and patterns, stories and beliefs that are 'steering the ship'. Why is it we know 'exactly what to do', but can't seem to remain consistent on the path?
Irrespective of how much great information or many great ideas we take on that we hope will support us with change, we will always come back to acting in line with our identity, our set of beliefs about how we fit into the world. On the Discovery Day workshop we'll dive deep into the origins of our stories and beliefs and take back the pen to re-write the scripts that are no longer serving us. This day marks the beginning of crafting a new and more empowered identity that you will develop over time.
You'll learn how to recognise the meanings you attach to situations and come to see the impact your conditioning has had and continues to have on your worldview, on your feelings, your actions and your results.
On top of re-writing past scripts which have affected confidence, clarity and consistency to what we really want in life you'll learn how to challenge future stresses and stories that when left to their own devices will pull you off track and lead to self sabotage or self abandonment.
Mapping Feelings
From there, we will work on addressing patterns of feelings we have around specific people or circumstances in our lives. Oftentimes it is not the situation itself but our attitudes to them which cause us the most anxiety.
We will carry out some powerful emotional mapping exercises and how they relate to some of our deepest unmet needs.
Often through social conditioning and mirroring what we see in others we have been led to believe that certain feelings are 'good' and others feelings are 'bad'. As a result we often suppress or sedate from the feelings we see as unacceptable, desperately trying to keep them in the shadows, far away from what can be seen. Hiding so much of who we are only proves exhausting and so rather than cut off parts of ourself we will explore the gift of negative feelings and learn how to see them as a path back to ourselves and not as a reason to self abandon.
We'll learn to identify and label emotions and recognise the patterns and behaviours we have grown accustomed to practicing to escape the uncomfortable.
These emotional literacy exercises are essential requirements before considering making any significant life changes to your career, business, health, and especially to your relationships.
We will identify some of our self-narratives or 'stories and hold us back from stepping up or moving forward in certain areas of our lives.
"If you always do what you've always done, you'll always get what you've always got."
- Henry Ford
Actioning Identities
Once we recognize our existing pattern of thoughts and feelings we can begin to build the new. Here we can begin to move from reactionary to responsive in life, consciously choosing what we are going to create in our work, in our relationships, with our health and with our overall feelings in life.
The day-long workshop will include practical ways of developing and orienting ourselves towards the type of person we actually want to become.
It takes a different set of skills to become this type of person and for many these will be the first moves towards stepping into becoming that person.
We'll talk about behavioural change and building consistent empowering habits that support us in developing our new identity.
Redefining Results
The workshop aims to get you clarity around your inner stories, true needs, and to help you identify previous patterns you may have been carrying your whole life up til now.
You can choose to leave behind what's not working for you and keep the rest. You may even decide to create something entirely new altogether.
It's your chance to take the pen back and write your story the way you want to, going forward.
At the end of this event, you will have got clear on how to effectively move forward in specific areas. You will be equipped with tools to continuously check-in and develop your emotional literacy. This alone might be some of the most impactful work we can do on ourselves and for those around us.
Self-awareness starts with stepping outside in order to examine the bigger picture of who and where we are and where we want to go.
I invite you to give yourself the space to do just that with me on Saturday, 7th November 2020 at 10 am (BST).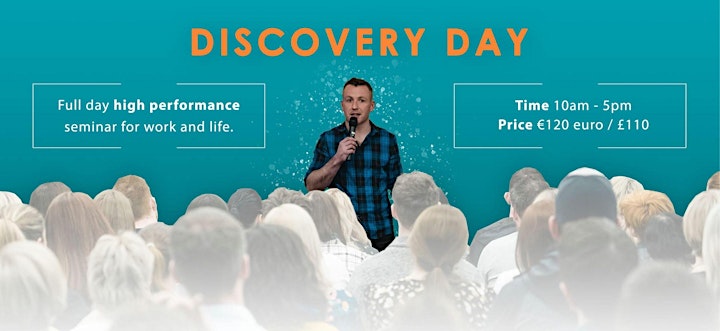 FAQs
How long does this online workshop go on for?
This is a live online event on Saturday 7th November 2020 from 10 am - 5 pm(BST) with a 1-hour break at 1 pm (BST).
To attend from another timezone, please check the times in your relevant timezone.
I'm not good at sitting at a computer for long periods of time. Will there be breaks?
Yes, there will be a one hour break at 1 pm (BST) and two 10-minute breaks during the morning and the afternoon sessions.
If you like, you will also have the oppotunity to speak to some of the other participants during the interactive 'breakout sessions'.
On what platform will this live event take place?
The event will take place using Zoom, and will receive the link by email in advance of the event.
If you have not used Zoom before, please follow this link for instructions on joining a Zoom meeting.
I can't make it to this live online event. Will it be recorded?
Yes, the event will be recorded and the replay will be emailed to you after the live event. The replay will be available for approximately 24 hours.
Do I need to bring anything to the workshop?
Yes, please bring a pen and paper for notes and to do the excercises.
Will I have to keep my camera and microphone on during the entire workshop?
As it is a live interactive session, you are encouraged you to keep your camera on for the workshop and when partaking in the breakout sessions with the other participants. However, It is not required to keep your camera on throughout the entire workshop.
Microphones should be kept muted throughout the event except for during 'breakout sessions' or when requested to do so.