Description
Ready to start talking about talent in a whole new way?
...DisruptHR is for you!
DisruptHR Cork believes that the way employers have approached people and talent in the past, will not be how it is done in the future. This event aims to shake things up, challenge attendees to think differently and inspire them to make changes in their organisations.
9 presenters (Disruptors), 5 minutes each, with 20 slides that auto-rotate every 15 seconds.
We're taking the brilliance of TED Talks, adding a pinch of energy from Ignite events, finishing it with a dash of talent and serving it up in five minute bite sized pieces.

THE DISRUPTORS ARE...
HR professionals, technologists, business or community leaders with something different to say about talent, culture or technology. DisruptHR Cork wants speakers to share their passion and curiosity and teach the audience something that has a social or professional impact.
An exciting line-up of speakers has been assembled. The topics will be deliberately thought provoking, given that the main objective is to challenge the established thinking and generate reflection and change.

The Spring 2018 Disruptors are: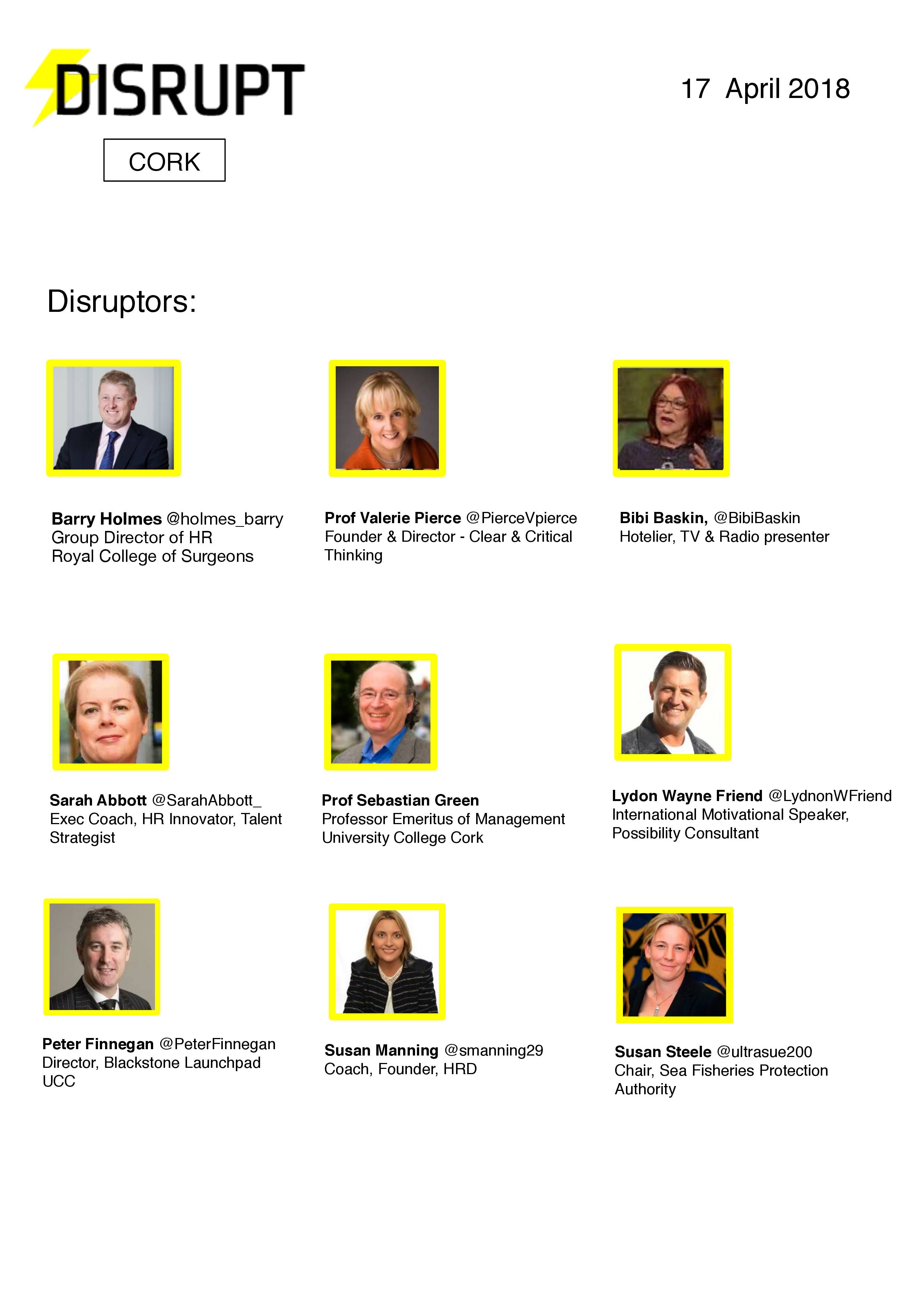 We would like to thank our generous sponsors: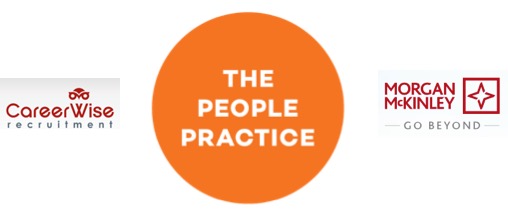 Organisers: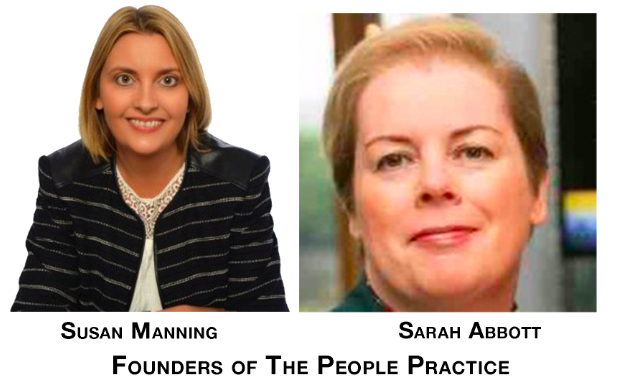 For updates follow us on social media #DisruptHRCork
Please note: The event will be filmed and presentations posted to a global audience on the DisruptHR website.Please be aware that by attending this event, you consent to your voice, name, and/or likeness being used, without compensation, in film and tape for use in any and all media whether now known or hereafter devised, for eternity, and you release DisruptHR Cork, its successors, assigns and licensees from any liability whatsoever of any nature.