Description
------------------------------------SOLD OUT-----------------------------------
CIPD Ireland Southern Region committee are delighted to welcome our members and guests to join us on Wednesday, 25th March @ 6pm in T103, Berkley Building, Cork Institute of Technology who are also sponsors of the event.
Our topic will be Diversity & Inclusion – A Practical Guide. This is a not to be missed event with subject matter highly relevant to HR Professionals in all organisations.
Topic: Diversity & Inclusion – a Practical guide.

Speakers & Expert Panel:
Sophie Crosbie, Acting Regional Director, IBEC

Tricia Smyth – Head of Diversity & Inclusion – Dell Technologies

Jacquie Casey, Snr Manager, Talent Acquisition, McKesson

Don Crowley, Head of Dept. Organisation and Development, CIT

Deirdre O'Donovan, Lecturer in HRM & Program Co-Ordinator, CIT
Each of our contributors will speak about their individual D&I projects / case studies to inform as well as giving some great practical takeaways to help you to successfully manage Diversity & Inclusion in your workplace. An interactive panel discussion, facilitated by Sophie Crosbie, will follow, where audience members will have a chance to ask any questions they have on the topic and get the benefit of cutting edge research.
Speaker Biographies
Sophie Crosbie, BL. Acting Regional Director, IBEC

Experienced HR legal professional who is particularly adept at managing individual situations to achieve a desired outcome. A unique combination of legal and IR/HR skill sets ensures that the client gets a great value add for their needs. Strong attention to detail, together with a strategic approach to macro issues results in a powerful professional combination.
Specialties: employment law dispute resolution
Third party representation
Making good people management accessible for the smallest of businesses
Plain English

Tricia Smyth is Head of Diversity and Inclusion (D&I) for Dell Technologies in Europe, Middle East and Africa (EMEA).
At Dell Technologies, Diversity & Inclusion (D&I) is more than what we do – it's who we are. Having full leadership buy-in is critical when creating real change within organisations, and as part of her role, Tricia works with business leadership teams to drive a business driven culture of diversity inclusion, and to ensure Dell remains an employer of choice. Tricia is also responsible for driving leadership commitment, engagement of customers and team members in the D&I agenda, and promoting partnerships and engagements with global companies and advocates. With almost 5,000 team members in Ireland, Tricia is well positioned at the centre of Dell Technologies international operations. Based in Cork, Ireland, Tricia brings a wealth of international experience across her +15 years' of passionately driving D&I initiatives and employee engagement across all of her previous roles.
Jacquie Casey, Snr Manager, Talent Acquisition, McKesson.
Jacquie leads the Talent Acquisition team in Ireland for a global pharma and healthcare company called McKesson, currently ranked 7th on the FORTUNE 500 List. A previous "Diversity & Inclusion Innovation Award Winner", Jacquie founded the DELL/EMC mentoring role model program called STEM Aspire. Jacquie is dedicated to ensuring TA continues to impact and influence McKesson's D&I initiatives and business strategies.
Don Crowley, Head of Organisational & Professional Development, CIT.
Don Crowley is Head of Department of Organisation & Professional Development, CIT. This department comprises full-time and part-time students, undertaking undergraduate and postgraduate programmes in Human Resource Management and Business Administration, customised courses for industry including Leadership Development and Supervisory Management, as well as professional accountancy tuition for Chartered Accountants Ireland, ACCA, CPA, CIMA and ATI. The department has developed a number of Special Purpose Awards (SPAs) for industry partners, one of which is now being delivered in Penang, Malaysia.
CIT is a diverse and inclusive higher education institution. Last year, with the support of CIT's HR Department and the Strategic Alignment Fund, CIT began delivering Diversity & Inclusion workshops for staff and students. The overall objective of this project is to facilitate the development and maintenance of an inclusive classroom and workplace through enhanced teaching practice, student and staff induction programmes, and best practice Diversity and Inclusion policies.
Following consultation with a range of stakeholders, CIT's new Certificate in Diversity & Inclusion in the Workplace, commencing September 2020, is aimed at industry professionals leading D & I in their place of work.
Dr. Deirdre O'Donovan, PhD. Lecturer, Cork Institute of Technology

Dr Deirdre O'Donovan is a lecturer in Human Resource Management, and a research supervisor, in Cork Institute of Technology. She is also course coordinator for the Full Time and Part Time Master of Arts in Human Resource Management. Previous research interests focussed on National Culture and Performance Management, while her current research interests are primarily rooted in Industrial/Organisational Psychology, Inclusion and HRM.

About our Sponsor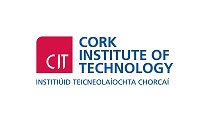 Cork Institute of Technology (CIT) is a progressive and innovative university-level institution in the South-West region of Ireland, with 15,000 students and 1,400 staff. CIT's mission is to provide student-centred, career-focused education and research for the personal, professional and intellectual development of students and for the benefit of the broader society in the region and beyond. The Institute has four campuses: CIT Crawford College of Art and Design, CIT Cork School of Music, the National Maritime College of Ireland and the main Bishopstown campus where the Faculty of Engineering & Science and the Faculty of Business & Humanities are based. The Institute's extensive international standard sports facilities are also located at the Bishopstown Campus. The Institute is home to a number of vibrant and successful research, innovation and knowledge transfer centres including the NIMBUS and CAPPA centres. In addition, the Rubicon Business Incubation Centre is an award winning exemplar of best practice in enterprise support and entrepreneurship. Taught and research programmes span six main fields: science, business and humanities, engineering, art, music and maritime. The qualifications awarded range from doctorates and Masters to honours and general degrees, as well as internationally recognised craft courses. Research, development and innovation are core activities and involve a wide range of partners from industry, commerce and the public sector. Our continuing education and professional development programme is designed to meet national and regional needs and is one of the largest in the country. The Department of Organisation & Professional Development delivers a number of Human Resource Management programmes at Bachelor, Honours Bachelor and Masters Level, and our BA and MA programmes both have CIPD accreditation
Parking availabilty: At the college, locations clearly highlighted
Cancellation policy: Please advise us asap, if you find you cannot take your place so we can offer it to another member on the waiting list and ensure that our Sponsor does not incur unnecessary expense.
Please Note
Professional photography and video production may be taking place at the event and these images may be used on future promotional materials for CIPD. Please note that by attending the event, you are giving your consent for your image to be used on any CIPD promotional materials.
For your security and peace of mind, CIPD and its subsidiaries will not supply your details to any organisation for marketing purposes. By submitting this request you confirm that you agree to the use of your information as set out in CIPD's privacy policy. We reserve the right to include your name in a list of delegates at the event.
Non-members may click here to sign up to receive our e-newsletters which will keep you up-to-date with HR news in Ireland as well as CIPD Ireland events and survey research.