Description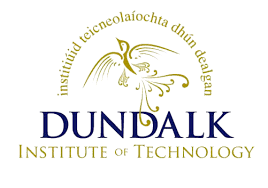 The DkIT training restaurant offers a realistic working environment for our students, who value the experience of preparing and serving food for our paying customers. You will receive high quality food and service, for a fraction of the usual cost of a meal.
The Chef Lecturer, with a team of students, prepares and cooks a superb variety of culinary delights for you to experience which are then served to you at the table by a different team of students supervised by a Restaurant Lecturer. It is important to be aware that this is a training environment and students will be closely supervised, as they are studying for professional qualifications and must demonstrate to their assessors that they are learning the skills they need to gain these qualifications.
The atmosphere in our training restaurant is friendly and relaxed, and all our customers are given special attention which makes eating there a memorable occasion. Menus are innovative and regularly changed in keeping with local and seasonal produce.
Please read below Training Restaurant Policies for your information:
All class participants ("customers") should be aware that the Training Restaurant is first and foremost a classroom and that the tuition of the students is the primary priority.
Thursday night dinner class starts at 6.30 p.m. and finishes at 8.30 p.m. sharp.
To enable students and lecturers to adhere to their scheduled timetables these times must be respected.
Bookings cannot be made more than two weeks in advance.
Bookings will be taken up to 2.00 pm for evening classes.
After 2.00 pm any enquiries or alterations to the booking should be made to the lecturer of that particular class.(Training Restaurant ext2995).
The class will be conducted in the way the lecturer considers best for the students.
As with any class there may be occasions when a class may have to be cancelled, sometimes at short notice. It is sometimes necessary also to reduce the number of bookings already taken. If this is unavoidable the last bookings taken will be the first to be cancelled.
Late cancellations or failure to honour a booking may lead to meals being charged for, as class materials i.e. food is ordered and prepared in advance and cannot be returned.
Due to concerns regarding health and safety no children below the age of eight will be allowed access to the training classrooms i.e. training restaurant, bar or kitchens at any time.
Special requests are at discretion of the lecturer and may depend on whether students are covering a particular skill during that class.
It is not always possible to provide for special dietary requirements – if there is a particular request/requirement please inform the lecturer in advance so that we can inform you if it is possible to facilitate that request.
Seating arrangements are drawn up by the lecturer, as required for that class. Groups of two or more may therefore be split up to enable students to be assessed and/or gain the best experience.
For health and safety reasons food cannot be taken from the restaurant class.
The lecturer should not be put in a position where he/she has to explain these facts to those participating in the class while the class is taking place. If a booking is made on behalf of someone else or a guest is being brought into the classroom the fact that they are participating in a class and the consequent restrictions should be clearly explained.
PLEASE REMEMBER THIS IS A CLASSROOM NOT A COMMERCIAL RESTAURANT