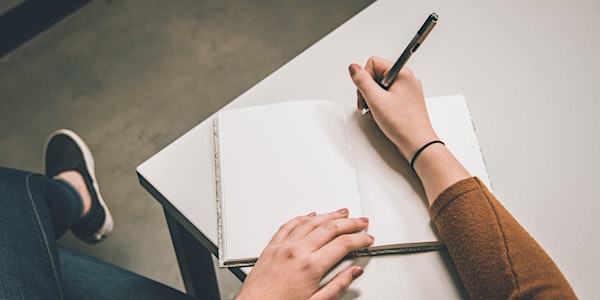 Multiple dates
DO IT, WRITE - A relaxed Thursday Club for all things literary!
Join us in The Gallery in Westport on the first Thursday of every month, for the Thursday Club, an informal get-together for writers alike!
By The Gallery Natural Wine & Tapas Bar
Date and time
Starts on Thu, 2 Feb 2023 14:00 GMT
Location
The Gallery 9 Brewery Place Up the little laneway Westport Ireland
About this event
The goal of Do it, write! aka Thursday Club is to assemble creative minds including those who wish to get more creative, to come together and breathe in a collective consciousness of creativity, and support each other in the process. The idea comes from 'Do it, write', a play on words that I used for some environmental meetings a few years ago.
Join us in The Gallery Café in Westport on the first Thursday of every month, for the 'Thursday Club', an informal get-together for writers and creatives alike, to relax in a peaceful and quiet location (you can even sit in the garden area when the weather allows), to write, doodle, draw, paint or type, or pen a letter to a loved one, family member or get active and use your ink to support a good cause, e.g. Amnesty or Survival International.
Ideas & What we can create together:
1 Introductions and updates from last meeting
We can introduce each other to each other and also listen to each other's stories, a little bit like a 'Human Library', we can also share what is new and perhaps things will come up that will inspire us in our creative works.
2 Write to a family member or friends
Use one of The Gallery's 'Writing Stations', to write to a loved one, a family member or surprise a friend, spend some time penning some nice thoughts and help lift someone's day, it will also lift up yours in the process!
3 Write for Rights with Amnesty
Amnesty supporters are making the world a fairer place. Because of the actions of individuals, lives have been saved, unfair laws have changed, and the wrongfully imprisoned have been released. Your actions make a difference.
4 Conscious Connection Cards
Help create a deeper connection to the earth and align with its pulse in a more intimate way. Use this space to create prompt cards about the old ways, such as Samhain, Imbolc, Ogham and so on.
5 Meditation and Quiet Time
The Gallery has some very unique energy about it, maybe the Feng Shui-oriented layout, or the Taoist practices that occur, hidden in the background, whatever it is, join us for 'Quiet the Mind, Only Write Kind'. Where for an hour, we operate in total silence, and the only form of communication is either sign language or writing on a notepad, this allows us to practice quietude, with the option of practising observational meditation during this quiet time.
Sign up today and join this lovely, realxing monthly meet up!
About the organiser
The Gallery is a place for discerning guests to relax and unwind in. A 
boutique wine bar
 and cosy coffee house with plenty of soul. Click the link below for more info.