Description
The Dóchas Conference 2019 – Finding Our Voice: How Civil Society is Countering Uncertainty – will explore the key challenges facing international cooperation between now and 2030. It will provide a space for discussion and new ideas about how we can shape the Irish response to these challenges, find opportunities within them, and build public support along the way. Registration will take place from 1.30pm, with the Conference beginning at 2pm.
Context: In 2019, the challenges facing international cooperation are many. With increasingly isolationist foreign policies globally and shrinking civil society space, international cooperation is falling further down the agenda. Tackling these challenges and finding new ways to work together towards an equal and inclusive society will demand strong leadership and fresh thinking.
The Dóchas Conference will hear different perspectives on three fundamental questions:
What are the key challenges that will shape the future of international cooperation?

How do international development actors, particularly international development NGOs, need to change to meet them?

How do we bring the Irish public along with us to believe in and champion the importance of international cooperation?
Speakers
Dóchas
Dóchas is the Irish Association of Non-Governmental Development Organisations. It provides a forum for consultation and cooperation between its members and helps them to speak with a single voice on development issues.
The Dóchas Conference has become one of the most valued annual events in the development sector calendar. It brings together over 250 leaders and innovators from across Irish civil society, government, academia and the private sector to challenge thinking and stimulate debate on crucial international development issues.
Dóchas Conference 2019 Blogs
In the lead up to the Dóchas Conference 2019, we are asking leaders, innovators and thinkers working in the areas of equality, justice and development to respond to a set of questions around the theme of the conference - the key challenges facing international cooperation and how we can shape the Irish response to these challenges, find opportunities within them, and build public support along the way. A new blog will be published on the Dóchas website each Monday in April.
Who should attend
Dóchas members

Domestic and international civil society groups

Irish Aid and Government representatives

Diplomats

Activists and campaigners

Academics and researchers

Students, particularly those studying international development, politics, communications, equality studies, geography, sociology, law, history and environmental sciences

Social innovators and entrepreneurs

Members of the diaspora

Philanthropists
Booking
Early Bird ticket prices are only available until 8 March. After 8 March, Standard ticket prices will apply.
Dóchas aims to be an inclusive, diverse network that respects the importance of all voices being heard. We are conscious that some people may not have the ability to pay or may need alternative payment arrangements. You may contact Anna Farrell, Dóchas Finance and Operations Manager, at anna@dochas.ie in confidence in this regard and we will do our best to accommodate you.

Partnership
Dóchas is grateful for the partnership of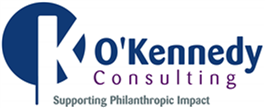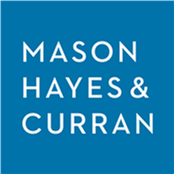 Would your business or organisation like to be a Partner for the Dóchas Conference 2019? It is a great opportunity for targeted exposure and networking in the international development sector. We have a range of offers for partners. For more information, please contact businessdevelopment@dochas.ie.

FAQs
What is the refund policy?
As we are a small non-profit organisation with limited resources, we ask that if you need to cancel your booking, you give us enough time to re-sell your ticket. If you cancel your ticket by 25 April, we will fully refund your ticket. Refunds will not be possible after 25 April; apologies for any inconvenience this may cause. It is possible to transfer your ticket; see below for details.
If you need to request a refund, you can do so through Eventbrite.
Is my registration fee or ticket transferrable?
If you need to transfer your ticket to someone else, you can do so by following these instructions.
If you have any general queries about this event, please contact comms@dochas.ie.