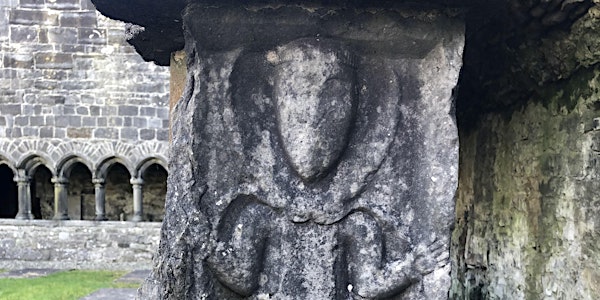 Dominican Chant Workshop
As part of Heritage Week 2022 come learn to sing medieval Dominican chant at Sligo Abbey!
When and where
Location
Sligo Abbey Abbey Street Sligo Ireland
About this event
Come learn to sing medieval Dominican chant at Sligo Abbey! For the Dominicans, chant was an important part of daily life. Everyday, the friars would congregate in the Abbey church to perform Mass and eight other services of prayers, chants and readings, collectively known as the Divine Office. In this workshop, participants will learn how to sing a selection of chants that would have been sung in Sligo Abbey in the middle ages. At the end of the workshop, we will have the opportunity to sing these chants in their original setting of the Abbey. Notation will be provided for those that want it, but as most medieval friars were not trained musicians you don't need to be either!
Dr Eleanor Giraud is Lecturer in Chant and Ritual Song at the Irish World Academy of Music and Dance, University of Limerick. Her doctoral research at the University of Cambridge (2013) examined how Dominican chant books were made and who was involved in copying them. She is now conducting research into the origins of Dominican chant and its relationship to other chant traditions.