Description
One night. One ticket. Two Unmissable Shows.

Pitch'd Circus Arts Festival & Circus Factory Cork are delighted to present a double bill show featuring professional Juggler Asaf Mor and the telepathic rock star, Eddie Dean.
Sunday 1 October | 8pm | Circus Factory Cork
Regular Admission : €12.00
Student Concession : €10 ( €2 euro refund available at door on proof of student ID)
---
Show # 1

---
Nine to Five by Asaf Mor is an award-winning theatrical and juggling dance show about the role of work in our culture, explored through the story of an overworked, jaded man who spends his entire day trapped in a small, claustrophobic office, where yet another infinite pile of documents and absurd tasks awaits...​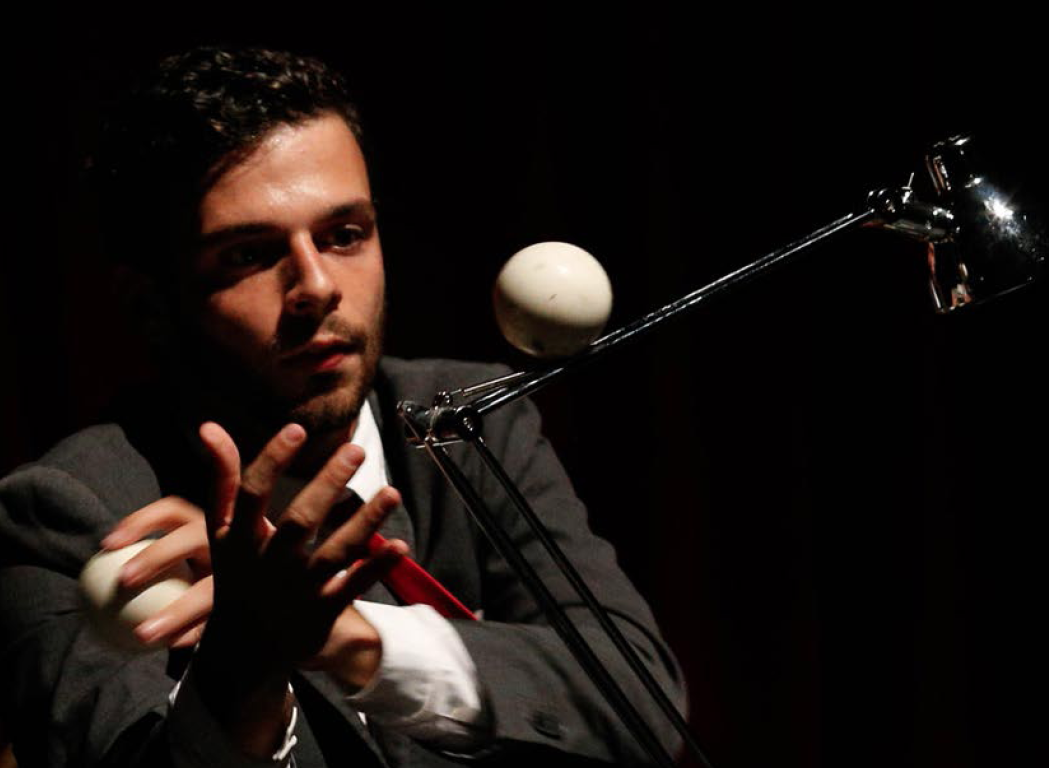 Asaf Mor is a juggler, circus artist and dancer currently based in Lille, France. He is known for his unique and visual juggling style, combining geometric shapes, minimalist manipulations, and fast-paced body tricks, with contemporary dance, popping, tutting and hip-hop. http://www.asafcircus.com

---
Show # 2

---
Eddie Dean will be premiering his brand new show, Eddie Dean - Telepathy Rockstar: Smells Like Dean Spirit. His incredible telepathic demonstrations have made him a rising star. You've seen him melting William Shatner's mind on the Discovery Channel's Weird or What? And he's the subject of the upcoming documentary, Project Viola Ten. Meet Edward James Dean – the world's only Doctor of Telepathy.*

As the mastermind behind Project Viola Ten, he's passed every test scientists have thrown at him. His research has gotten the attention of the academic and the entertainment worlds, as well as a handful of governments. In spite of all this, or perhaps because of it, Eddie Dean prefers to call himself a motivational speaker, a fitness guru, a communications consultant, or just a Rock Star.**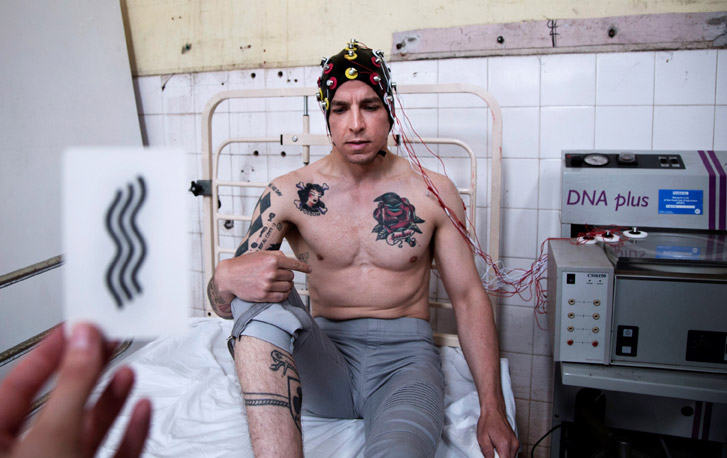 LIVE at the Circus Factory, Eddie Dean will do what Eddie Dean does best: Reminisce about destroying a laboratory during Project Viola Ten. Recount stories about famous people. Promote his pulp telepathy novel, It's the Thought that Kills. And give the most convincing – and dangerous! – demonstrations of telepathy ever brought to the Circus Factory. Or to any other factory. Or circus. Or anywhere. Ever.

Is he telepathic? Or just a damn good cheat? You be the judge.***

* Not officially a Doctor yet.
** This show is rated "R" for Rock Star.
*** This show is 100% family friendly.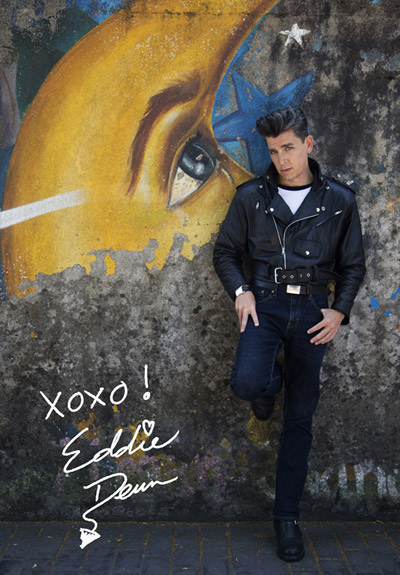 ---
For full Pitch'd festival programme and events please visit http://www.circusfactorycork.com/pitchd.html or our FB page https://www.facebook.com/pitchdcircusartsfestival