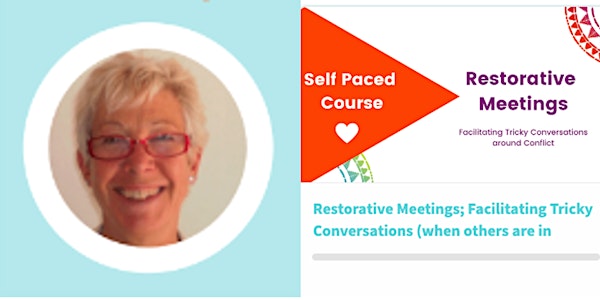 Dr. Belinda Hopkins; Deepening Restorative Skills (Connect RP Yr 3 Schools)
An Opportunity for Year 3 Schools to Deepen and Practise Restorative Skills lead by the wonderful Dr. Belinda Hopkins!
About this event
We are delighted to have the opportunity to engage with Dr. Belinda Hopkins for five sessions. The dates are as follows 4.30-6pm;
13th October 2022
24th November 2022
8th December 2022
12th January 2023
23rd February 2023
This interactive, online course is a wonderful opportunity to connect with practitioners in partnering schools and learn from an internationally acclaimed elder in the restorative field.
The focus will be on practice and linked with the self-paced course 'Restorative Meetings; Facilitating Tricky Conversations' that all Year 3 schools have access to
Each school has the opportunity to offer up to 8 places for interested people in their school community. Each sessions build on the skills of one another and practitioners needs to commit to all the sessions and engaging with Restorative Meetings