Dr. Julia Jones presents "Better bees in Ireland and other work"
Dr. Julia Jones presents "Better bees in Ireland and other work"
About this Event
National Apiculture Programme and sampling for better bees in Ireland
Calling all beekeepers!
The next round of the National Apiculture Programme has begun and we need your help!
Dr Julia Jones and Dr Darren O'Connell at UCD and collaborators are investigating the relationship between honey bee colony losses and different stress factors in Ireland, such as the prevalence and effects of all major honey bee pathogens, pesticides and changes in climate. As part of this, we need beekeepers across the country to collect samples from their colonies. With your help, we will be able to inform and benefit bee health and the beekeeping community in Ireland.
What's involved? Participation is easy, all you need to do is collect and submit a one-off set of samples from five of your colonies (or less if you have fewer colonies). We will provide you with detailed instructions on what to do and a sampling kit.
What will we do? Once received, we will test your samples for all major honey bee pathogens. Our pathogen testing will include the major viruses, and screening Irish honey for the presence of spores and strain type of the destructive American Foulbrood disease.
All data you provide will be treated confidentially and used exclusively for research purposes. Once the project is complete, you will be given access to your own results, which we hope will provide valuable insight into the health of your colonies.
If you can participate please email Julia at: julia.jones@ucd.ie
Many thanks, and we look forward to working with you.

This event is kindly sponsored by Bord Bia, whose purpose is to bring Ireland's outstanding food, drink and horticulture to the world, thus enabling growth and sustainability of producers.
Please note: If you have any questions, please ask them in the Q&A panel (click on Q&A on the bottom of the screen), rather than the chat.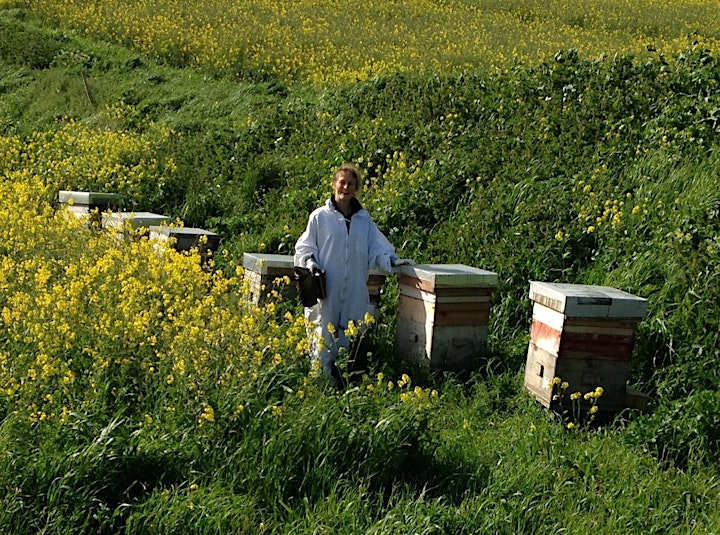 Julia is an Assistant Professor in the School of Biology and Environmental Science at UCD. Broadly, her research work focuses on understanding the diversification of species (genetic, ecology, behaviour, sociality and morphology) and the driving forces behind adaptive responses. Social insects, honey bees in particular, have been a fascination since her PhD, and also drove work on the interaction between environmental landscape, gut microbial community and bee health and behaviour. This interest was also a driver of recent work studying genomic selection for a suite of honey bee traits. Since starting at UCD in 2020, Julia and her colleagues have embarked on the National Apiculture Programme project where they are investigating the relationship between honey bee colony losses, and different stress factors and genotypes, as well as between different geographic regions in Ireland.