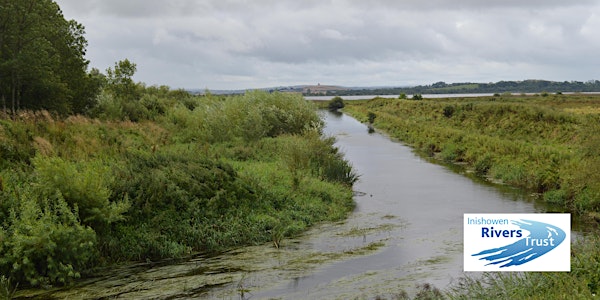 Drainage and River Management
Join Prof. Ken Whelan in conversation with Dr. Rosemary McCloskey exploring the topic of rivers and land drainage.
About this event
How our rivers are managed in an important topic of discussion for the whole community. Join the IRT as we welcome Prof. Ken Whelan and Dr. Rosemary McCloskey onto our screens to explore the topic of river drainage, land management, agricultural and forestry drainage and flood relief. Ken has many years experience of river habitat restoration, fisheries biology and water quality assessment. Rosemary works as a Rural SuDS officer for Stroud District Council where she is responsible for implementing natural flood management measures in agricultural catchments.
Following a presentation, there will be a Q&A. Questions can be submitted during the webinar or can be emailed in advance to inishowenriverstrust@gmail.com.
This event will be held online in accordance with current Covid restrictions. The webinar will be delivered via Zoom and will last approximately one hour. Booking is essential. Once registered, a link will be sent to participants a few days in advance.
Date: Thursday 19th November 2020 @ 7.30pm-8.30pm
Where: Online via Zoom
For further information on the work of the IRT, please visit www.inishowenriverstrust.com or follow us on FB.
This webinar is part of a series of workshops entitled 'Managing Our Rivers' supported through the Donegal County Council's Development Fund Initiative and the Local Authority Waters Programme.
The IRT is supported by The Rivers Trust and Dept. Housing, Local Government and Heritage.