Description
Celebrate Summer with some socially distant sculpture sketching!
We will maintain 2 metres of distance at all times. :)
Drawing Dublin is a chance to draw the many sculptures dotted around Dublin. As we draw we will learn about the subject of the statue - whether it is Constance Markievicz ( a revolutionary nationalist in 1916 & the first woman to be elected to the British house of commons in 1918) or Oscar Wilde (a poet & playwright) By the end of the workshop, you will have a notebook full of drawings and lots of new stories about Dublin's community, culture & history! Each participant will be given a sketchbook & pencil and will also have access to a whole host of other materials such as oil pastels, charcoal, pens & ink!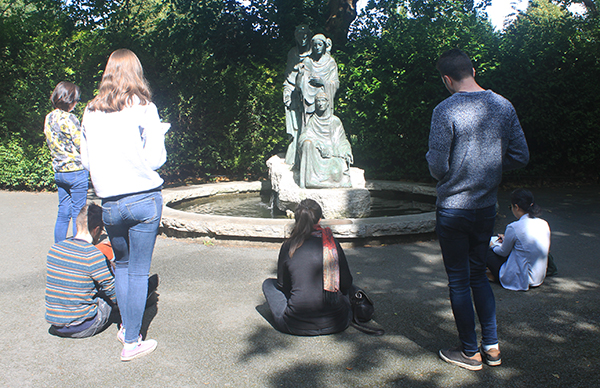 You don't need to have any previous drawing experience - the workshop is for complete beginners and experts alike.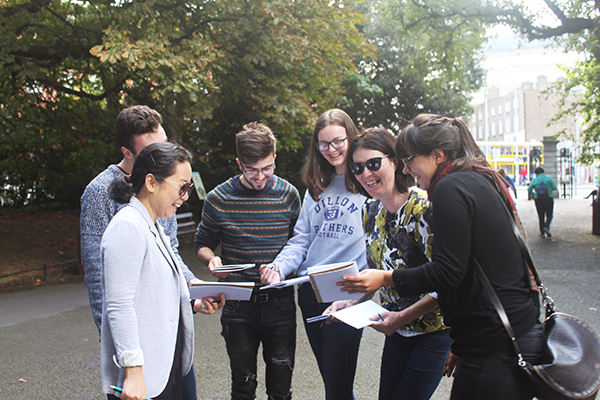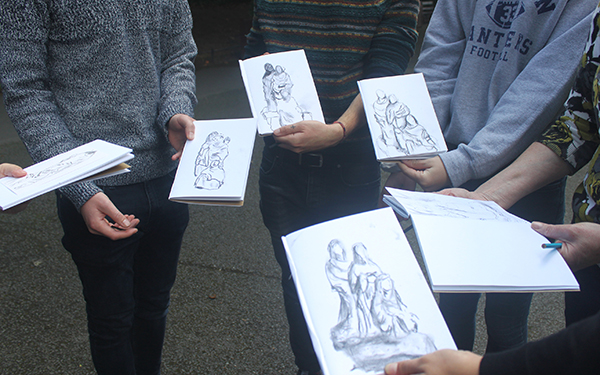 Depending on the day (& the weather!), We will be exploring the statues in St. Stephen's Green, Merrion Square, The Natural History Museum, the National Museum and the National Gallery! If the weather is dry we will definitely be drawing outside!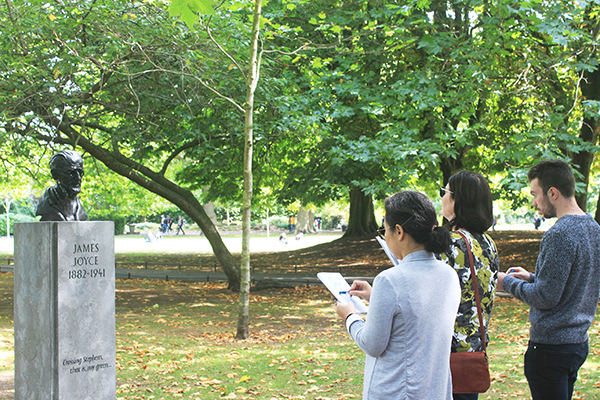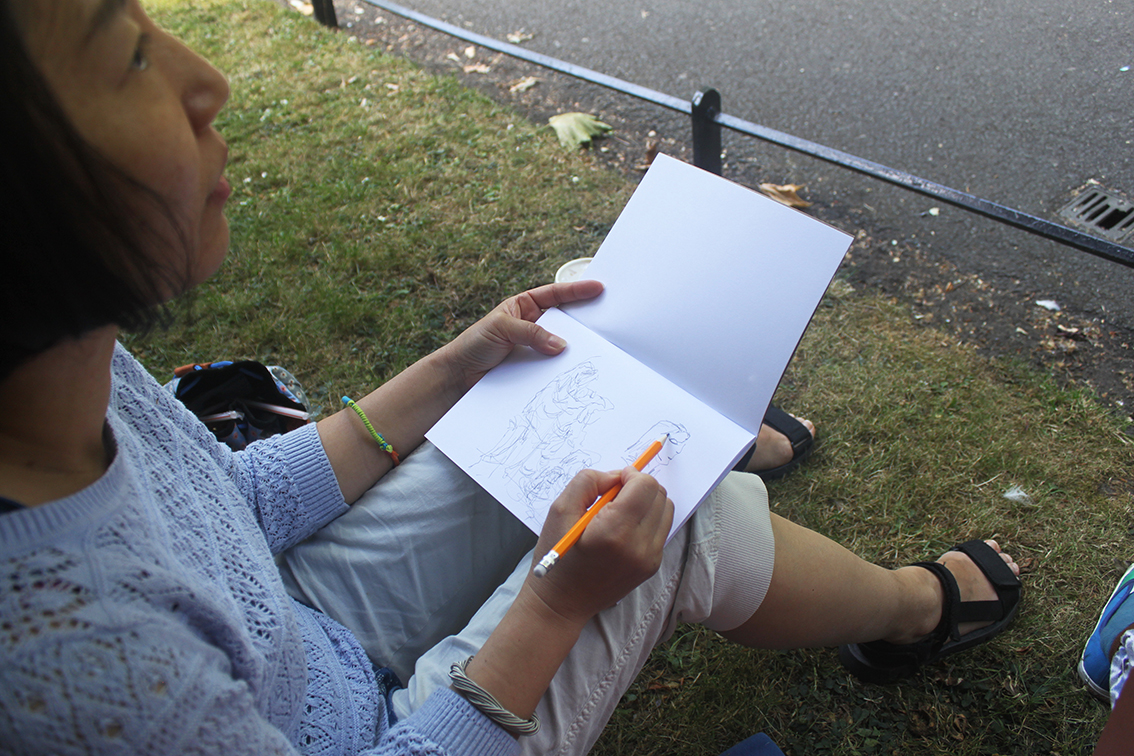 We will meet at the Summer House in St. Stephen's Green as marked on the map below. This is a few minutes walk from the main entrance to the park, just turn left from there.