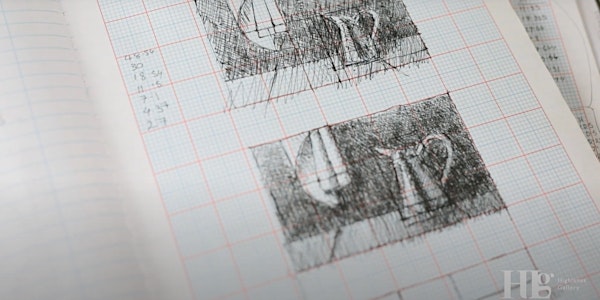 Drawing with Raphael Hynes
A Theory and Practical 3 Session Event with the artist via zoom
Refund Policy
Contact the organiser to request a refund.
About this event
An online Drawing Lecture & Workshop for adults with artist Raphael Hynes
Materials required: Paper & Pencil
Drawing IS difficult. This drawing series is an introduction to observational drawing, and offers examples of observational drawing and painting through the history of art, as well as practical exercises to help provide a skills-based approach to critical thinking through visual analysis.
At its core, drawing is a problem solving tool that fosters close observation and analytical thinking. It is a sense-making capacity that requires us to slow down, be patient and pay attention. It's function as a tool of enquiry can be found across all subject areas.
Through practical studio projects students will use drawing skills as tools for looking, questioning, analysing and describing what they see.
'Drawing is the most immediate way of making your ideas, sensations, and information explicit.'
Artist Euan Uglow
Zoom Guidelines & SettingsThe required ZOOM link will be sent to all attendees via Eventbrite 1 hour before the talk is to start.
As further protection, each unique link will be accompanied with a password only for those intending to participate, and sent to the email used to book through Eventbrite
ZOOM's 'Waiting Room' feature has been enabled, allowing the host to check and admit attendees to the session. Please make sure your ZOOM username/profile name matches that which was used to book through Eventbrite
Use of Social Media Accounts to sign into the Workshop ZOOM meeting have been disabled to protect privacy of attendees
The talk will be locked once all scheduled attendees have been admittedFile Sharing has been disabled.ZOOM's Chat Save function will be disabled
ZOOM's Private Chat function will be disabled