Description
Fiona and Nicola are back! .Want to be motivated and inspired by real women with real issues?
Be inspired.
Be motivated.
Learn. Laugh. Love.
Need to take stock of your life? Then this is the event for you.
Enjoy good food, good company, get some fashion tips. Hear about how other women live their lives. We talk about beauty products and breast cancer; fashion and fearing rejection; losing weight, gaining weight, depression, nutrition, careers, parenting and much much more. Openness and honesty are the order of the day - and laughing, lots and lots of laughing and encouragement.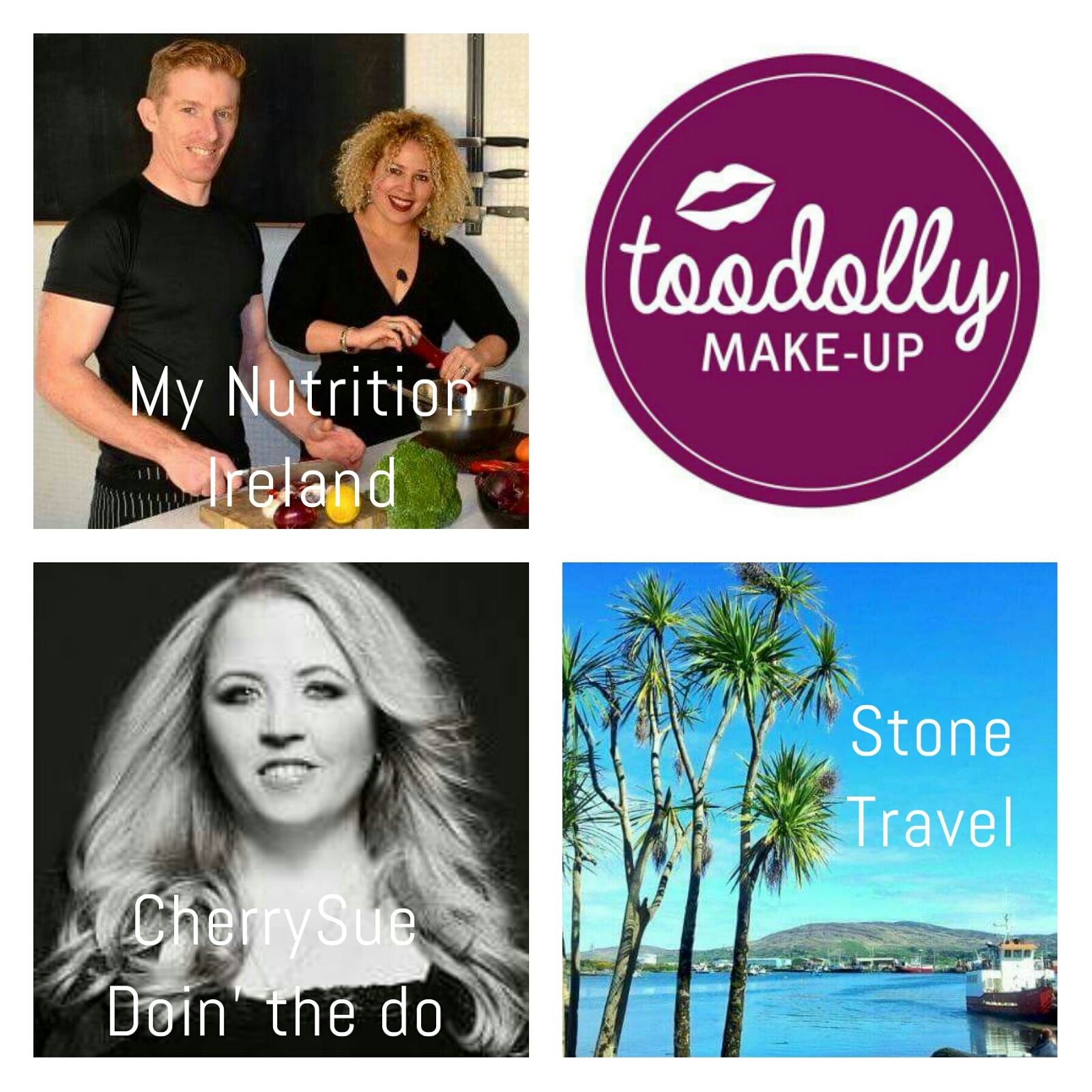 Special Guest Speakers for March 12th include
Sue Jordan, creator of the fab It's Cherry Sue blog(and most recently a Midday panelist on TV3) will be with us to talk about her life.
Travel writer and mother of 5, Corina Stone will share her top tips for travelling with and without children.
The My Nutrition team make their first appearance at a #DIDI event. Tom and Jeeny will share their recipes and advice for cooking sexy healthy food.
We invite you to bring your make up bag on the day as Jen from TooDolly MakeUp will be talking us through what we should (and shouldn't) have in our trusted make up bag.
We'll enjoy a delicious brunch and sweet treats from Wild Blue foods.
You are welcome to enjoy the beauty of Airfield Estate and take a wander around the stunning Overend House at the end of the event.
As always there will be gift bags for everybody.
We can't wait to meet you!
Fiona Dillon is one of Ireland's best known food writers. Having published seven books in the last two years, Fiona is often asked how she has gained such a foothold in a very crowded literary market. She also writes for the Farmers Journal's stand alone glossy magazine,' Irish Country' and is the food correspondent for KCLR96fm's The Saturday Show. A mother of four, Fiona's journey from career woman to self-sufficiency guru has been well documented across national media and the airwaves. She is an ECar Ambassador and won a silver medal for her Freddy Buttons garden at Bloom 2015. She is currently working on expanding the Freddy Buttons brand internationally and is also a restaurant reviewer for TheTaste.ie
In 2014 Nicola Carolan, aka The Naked Blondie, began blogging and documenting the diary of her weight loss journey. Through her blog and social media, she shares her increasingly popular recipes and her struggle and determination to get healthy and change her family's lifestyle. Her positive and motivational attitude has garnered a huge following on social media. She has become an inspiration to many people, both here in Ireland, the UK and worldwide, but not least Jamie Oliver.
Fiona and Nicola have found inspiration in each other - they will share their experiences and opinions in this frank and open audience so that you too can be inspired to follow your dreams.
*Fiona will sign copies of her books after the event.