Description
Dress for Success Cork invites you to a spectacular Fashion Show at The Metropole Hotel, Cork on the 1st of March 2019. Join us to celebrate our 5th birthday, support our work, get a preview of spring and summer trends for 2019 and have a brilliant, glamorous and fun night, full of fashion and surprises!
On the night, there will be a champagne reception, finger food, great entertainment, amazing fashion, best-dressed lady competition, spot prizes and a wonderful goody bag to take home as a memento of the event. And all in support of empowering the women of Cork through the work of the Dress for Success Cork volunteers.
Some of the boutiques featured are:
Itso me, Azure, Bluefig, Diamond Bridal, Dressed, FJ, Flamingo, Operana Lane, Serenity, Silk Peaches, Marc Cain, Savills Menswear, Benetton, Phoenix V
Associate Sponsor:
La Crème
Corporate partners:
Savills Auctioneers, Sherry Fitzgerald Lettings, Grant Thornton, Specsavers, Logitech, Martin Scaffolding, Nat Ross, Des Golden services, Hybrid & Electric Car, Tia Maria, Engage People
---
The event is run and managed by Derek Daniels of Asset Model Agency. Rob Condon, fashion stylist and regular contributor on Xposé, introduces the fashion show in person: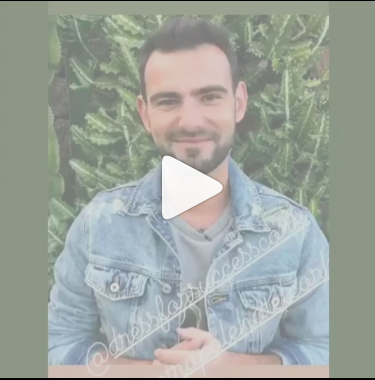 ---
About Dress for Success Cork
Dress for Success Cork is an independent, registered, not-for-profit organization which is committed to educating and training women to re-enter the workplace. Founded by Carmel O'Keeffe who is now its CEO, Dress For Success, Cork opened its doors in Cork in September 2013. We are now celebrating 5 years of helping the women of Cork achieve economic independence. Find us on Facebook and get information on the event and our work on our fashion show website.
Dress for Success Cork fills a vital need in Cork city and county by picking up where social services agencies leave off to support women who, for various reasons, have been marginalized from society, education, and employment. We provide professional coaching, help with creating a great CV, interview training, IT training, continuous support, as well as interview-suitable clothes and styling advice to ensure our clients have the best opportunities possible to make a new start.
---
We have helped over 800 women to date, and our clients' feedback speaks for itself:
"I felt mentally, emotionally and physically supported by my coach in Dress for Success, Cork. It's everything you want, all under one roof and it's all here for you to do well."
"To say it changed my life is not enough. It transformed it. After a few sessions with Carmel I felt I could take on the world. I went out into the workplace with a completely revamped C.V. I was given loads of interview training and a lot of IT training as well to bring my skills up to date. On the day of my interview, I was given a lovely work outfit to keep, a free blow-dry and make-up from Boots, everything I could want in fact. I felt like Cinderella going to the ball."
"I was screaming inside because I thought that I couldn't continue to do it for myself. I felt I couldn't do it myself. I needed help."
"The clothes were just an amazing bonus. I got so many incentives, from being shown how to put on make-up, given a voucher, taught how to dress up for an interview and they actually gave me clothes I liked."
When you support Dress for Success, Cork you strengthen a framework of support that helps local, Cork people to address new challenges and overcome barriers to long term success. We rely entirely on donations and every cent goes towards our services.