Socially-distanced guided walking tours of Drowned Galway photomontages
About this Event
A socially-distanced guided tour of the Drowned Galway photomontages by Joe Lee, led by Hope it Rains | Soineann nó Doineann artistic director Ríonach Ní Néill.
Set against familiar Galway views utterly changed by sea-level rising and floods, and incorporating images of Galwegians in designs by Irish and Palestinian artists, they imagine how we might cope with this enormous and imminent change.
For ease of listening while maintaining 2m safe distance, we are using sanitised wireless headsets with disposable headphones.
Bring your mask.
3km walking and wheelchair accessible tour from Galway Atlantaquaria to Shop Street.
This is an any-weather tour. Please come dressed for the weather.
If it rains, you can use one of our Borrow-Stay Dry-Return umbrellas by Galway sewing group Sew Last Season. If it's windy, we'll take a break to fly the Umbrella Orphanage flying objects. All items are sanitised before and after use.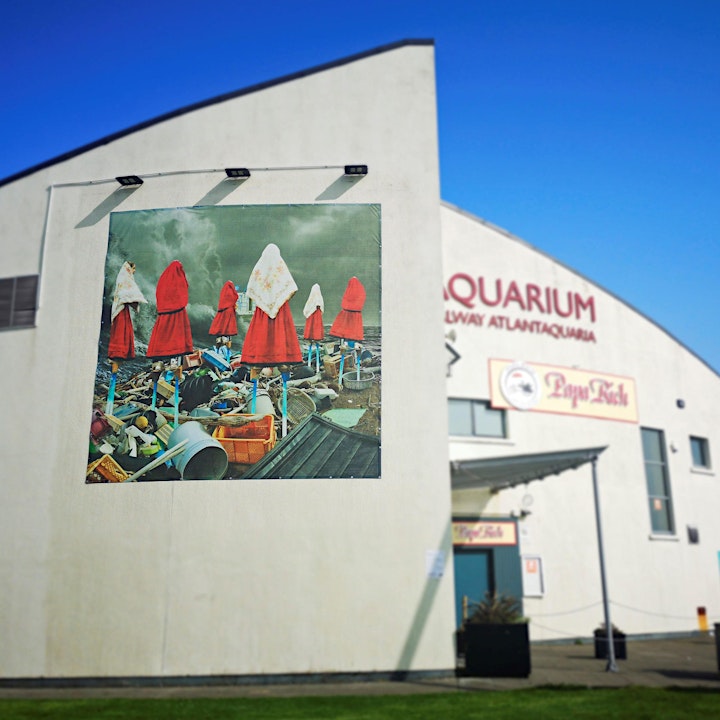 Má tá spéis agat i dturas treoirithe i nGaeilge: seol rphost ag eolas@hopeitrains.ie
Má tá spéis agat i dturas meánscoile : seol rphost ag eolas@hopeitrains.ie
For a secondary school tour : contact us directly at eolas@hopeitrains.ie