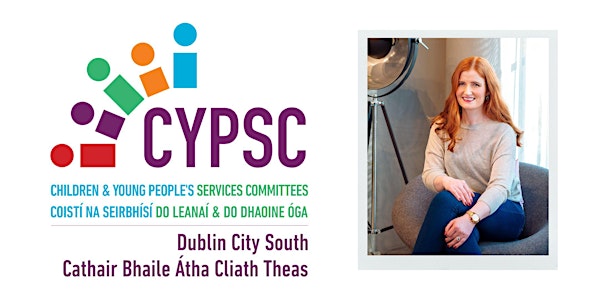 Dublin City South CYPSC: Community Support Ukrainian Children & Families
Join DCS CYPSC's webinar with Joanna Fortune as she speaks about the trauma of war & how we can best support Ukrainian children & families.
About this event
Joanna Fortune has over 20 years clinical experience working with trauma, attachment disruption and the parent-child relationship. She will draw from her years of clinical experience in speaking to us about understanding the trauma of war and associated displacement. She will support us in deepening our understanding of how such trauma is an assault on the senses and causes ruptures in connections. She will also speak with us about managing our own activation within our desire to support and help others. She will speak to the experience of both adults and children affected by the war in Ukraine who are relocating to Ireland. Questions are invited and welcome and we will have time at the end to answer these.
About Joanna
Joanna Fortune (MICP; MIFPP; Reg Pract APPI; CTTTS; ApSup PTI/ICP) is an accredited psychotherapist and child/adolescent specialist. She is the author of the best-selling 15-Minute Parenting series (as featured in Grazia Magazine's Top 21 Parenting Books in 2020) of books (0-7 years; 8-12 years and the Teenage years) and her new book Why We Play - how to find joy and meaning in everyday day life all published by Thread Books UK. She is the host of the 15-Minute parenting podcast. She founded the Solamh Parent Child Relationship Clinic in Dublin in 2010 (www.solamh.com)where she has worked with families around a variety of issues. She is a recognised supervisor, trainer and conference speaker in her field. In 2017 she delivered a TEDx Talk on the topic 'Social media – the ultimate shame game?' She has a weekly parenting column in the Irish Examiner newspaper and continues to write and contribute to articles on child development and parenting in various other print publications. She is also a regular media contributor to a variety of radio (RTE, Newstalk and regional radio) and TV shows (RTE and Virgin Media Television). She is the parenting consultant on the weekly parenting slot on Newstalk's Moncrieff Show for over 4 years.
Instagram: @joannafortune
Twitter: @imJoannaFortune